Muktijudho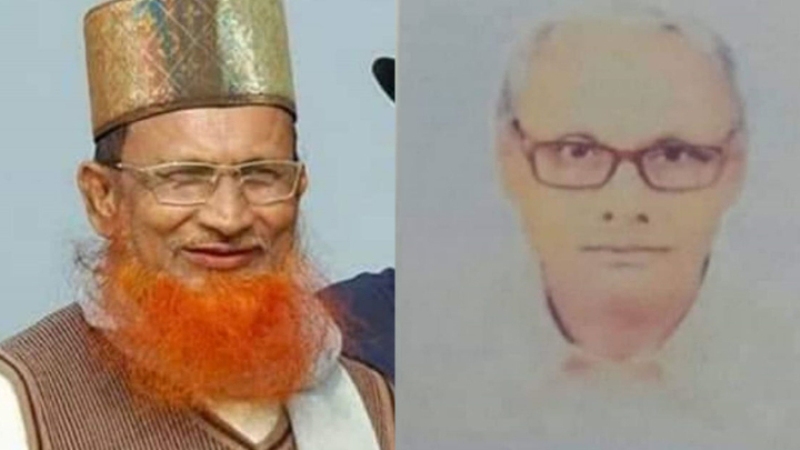 File photo
Two 1971 war crimes suspects held in Tangail
Own Correspondent, Dhaka, March 5: Two suspected war criminals charged with killing intellectuals and genocide in the 1971 Liberation War have been arrested in Tangail's Gopalpur.
Matiur Rahman, deputy director of the International Criminal Tribunal, said on Friday. The arrested are- Moniruzzaman Kohinoor and Alamgir Hossain Talukder.
According to the details of the case, the two were associates of the Pakistani aggressors in 1971 and were working as razakars. On 30 June, Razakar Moniruzzaman Kohinoor along with the Pakistani invaders attacked Jhawail Bazaar. At that time, they arrested Muslim Uddin, secretary of Zhawail Union Awami League, headmaster of Surendrabala Government Primary School and eminent writer and took him to Gopalpur camp. There he was tortured for a week. He was then taken to an unknown location, was killed and his body was disappeared. Till date, his family has not found the body.
In 1997, the Sheikh Hasina government recognized Shaheed Muslim Uddin as an intellectual and issued a commemorative stamp in his name.
Meanwhile, on September 30, 1971, Razakars Moniruzzaman Kohinoor and Alamgir Hossain Talukder along with a group of Razakars and Albadars attacked Mahmudpur village. The barbaric forces set fire to the house of Awami League MNA Hatem Ali Talukder. They set fire to hundreds of homes, killing 17 people.
The case further states that they came to Dhaka with the Pakistani aggressors on December 11, 1971, a day before the liberation of Tangail. On December 16, Moniruzzaman along with 93,000 Pakistani Khan soldiers surrendered to Kohinoor's allies and freedom fighters at the racecourse ground. He was imprisoned in Jabbalpur Jail in India along with Pakistani forces.
After being released under the Shimla Agreement, he left for Pakistan with the Pakistani army. He went to Japan in the 90s as a Pakistani citizen. He returned to the country in 2002 during the BNP-Jamaat government. On the other hand, Razakar Alamgir Hossain Talukder joined the army as a soldier in that year. Later, he retired as the principal of Suti Dakhil Madrasa in the city last November.
Gopalpur Police Officer-in-Charge (OC) Mosharraf Hossain said that according to the arrest warrant issued by the tribunal, Moniruzzaman Kohinoor was arrested from his house on Elephant Road in Dhaka and Alamgir Hossain from his house in Gopalpur Municipality.