Muktijudho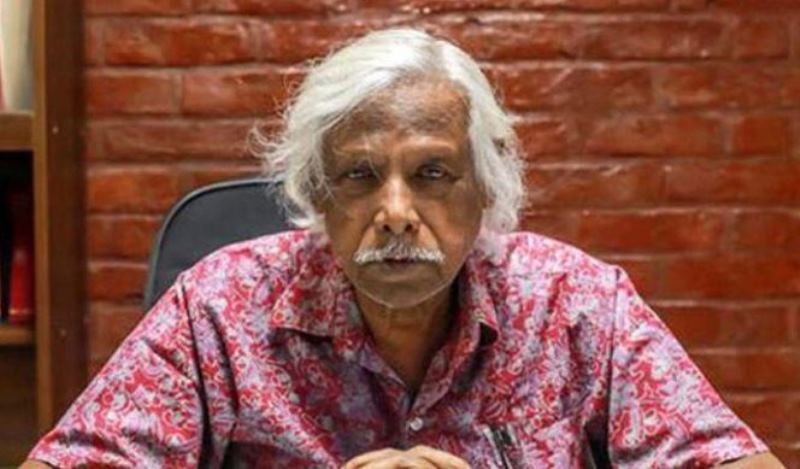 File photo
Veteran freedom fighter Dr. Zafrullah Chowdhury passes away
Dhaka, April 12: Veteran freedom fighter Dr. Zafrullah Chowdhury, the founder of Gonoshasthaya Kendra, is no more (Inna lillahi wa inna ilayhi raji'un). He breathed his last on Tuesday (April 11) at 11 pm.
He was seriously ill and was on life support at Gonoshasthaya Nagar Hospital in Dhanmondi of the capital. 81-year-old Zafrullah Chowdhury was suffering from various diseases including kidney for a long time. He is survived by his wife, one son, one daughter.
Dr. Mamun Mostafi, chief coordinator of the medical board, said, "It is with a heavy heart that I inform you that the founder of our public health center, Dr. Zafrullah, is no more. Pray for the forgiveness of his soul."
Zafrullah Chowdhury was a vascular surgeon. He was primarily a public health thinker. The drug policy of 1982 made the country almost self-sufficient in medicine, Dr. Zafrullah Chowdhury was one of the architects of that policy. He is known to the outside world as a supporter and organizer of the alternative health movement.
Zafrullah Chowdhury was born on December 27, 1941, in Koypara village of Raujan upazila of Chittagong district. His father Humayan Morshed Chowdhury's teacher was the revolutionary Masterda Surya Sen.
Humayan Morshed Chowdhury was the officer-in-charge of Kotwali Police Station in Kolkata and Dhaka. Mother Hashina Begum Chowdhury was a housewife. Zafrullah Chowdhury was the eldest among the ten children of his parents.
Prime Minister's personal physician Professor Dr. ABM Abdullah said that both his kidneys were damaged. It was difficult for him to come back from this situation.
Dr. Zafrullah Chowdhury was admitted to Gonoshasthaya Nagar Hospital in Dhanmondi in the capital last Wednesday in a critical condition. He was under treatment there. A medical board was constituted for his treatment last Sunday.
Dr. Zafrullah Chowdhury, studying in UK, went to Agartala, India in April 1971 to take part in the Liberation War and took guerilla training. He established the Bangladesh Field Hospital for war wounded freedom fighters. After the liberation war, he wanted to build an institution in the name of that hospital. After discussing with the Father of the Nation Bangabandhu Sheikh Mujibur Rahman, the name of Gonoshasthaya Kendra was decided. Apart from the hospital, Zafrullah Chowdhury also built a drug manufacturing company.