Muktijudho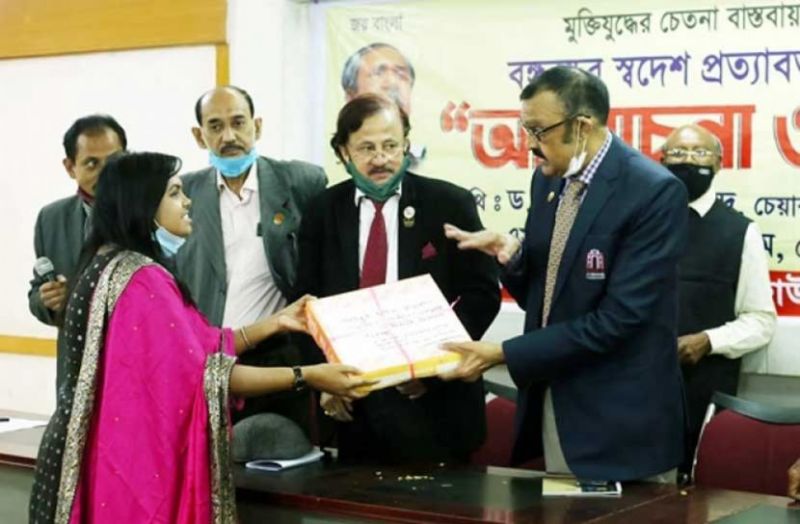 Collected
Women freedom fighters felicitated on Homecoming Day
Dhaka, January 11: Six women heroic freedom fighters have been honored at a meeting organized by the National Freedom Fighters Foundation on the occasion of Bangabandhu's Homecoming Day on Monday. The meeting was held at Tafazzal Hossain Manik Mia Hall of the National Press Club.
The honored women freedom fighters are Shamila Begum, Deepa Devi, Firoza Begum, Saleha Khatun, Asha Talukder and Tahmina Khanam.
Chairman of National Freedom Fighters Foundation Dr. SM Jahangir Alam presided over the meeting while Chairman of Bangladesh Satellite Company Limited (Bangabandhu Satellite) Dr. Shahjahan Mahmud was present as the chief guest.
Dr. Shahjahan Mahmud said, "The day of Bangabandhu's return is very memorable. As Bangabandhu called for independence, the invading forces arrested him and took him to Pakistan. Independence was completed on January 10 with Bangabandhu's return to the country."
At the same time, he called upon the people to build the country in the spirit of liberation war by realizing Bangabandhu's dream during the golden jubilee of independence.