South Asia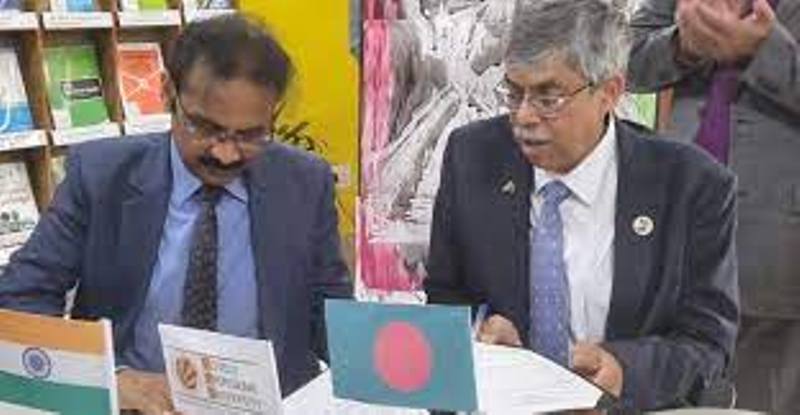 Photo: Collected
'Bangabandhu Corner' in two Punjab universities
New Delhi, April 1: 'Bangabandhu Corner' has been set up in two famous universities in the Indian state of Punjab in collaboration with the Bangladesh High Commission in New Delhi. The two universities are Chandigarh University and Lovely Professional University (LPU).
A 'Bangabandhu Corner' has been set up at the two universities with digital facilities, books and documents on the history of Bangladesh and the life and struggle of Bangabandhu Sheikh Mujibur Rahman.
High Commissioner Muhammad Imran inaugurated Bangabandhu Corner at Lovely Professional University on Thursday and Chandigarh University on Wednesday. A separate Memorandum of Understanding (MoU) has also been signed between the High Commission and the university authorities for cooperation in exchange of education.
The Bangladesh High Commission in New Delhi has taken this initiative on the occasion of the birth centenary of Father of the Nation Bangabandhu Sheikh Mujibur Rahman, the golden jubilee of independence and the 50th anniversary of diplomatic relations with India.
Speaking on the occasion, Ashok Mittal, Chancellor of Lovely Professional University, said that Bangabandhu Corner would provide opportunity to all students to know about Bangabandhu and the history of Bangladesh.
High Commissioner Imran said that Bangabandhu and Bangladesh are synonymous and the books of this Bangabandhu Corner can be used as a useful reference for students as well as researchers. He further said that this corner will enable students, researchers and teachers to understand Bangabandhu's vision and understand Bangladesh.
Meanwhile, on Wednesday, High Commissioner Muhammad Imran inaugurated 'Bangabandhu Corner' in a simple ceremony at Chandigarh University. Pro-Chancellor of the University Prof. Dr. RS Bawa spoke on the occasion. He hoped that the 'Bangabandhu Corner' would pave the way for the establishment of a 'Bangabandhu Centre' at the university for comparative studies between India and Bangladesh in the future.
Earlier, the High Commissioner was welcomed by Bangladeshi students studying at Chandigarh University. After the establishment of 'Bangabandhu Kendra' (Corner/Centre) in the universities, colorful cultural programmes were performed with the participation of Bangladeshi artists.