South Asia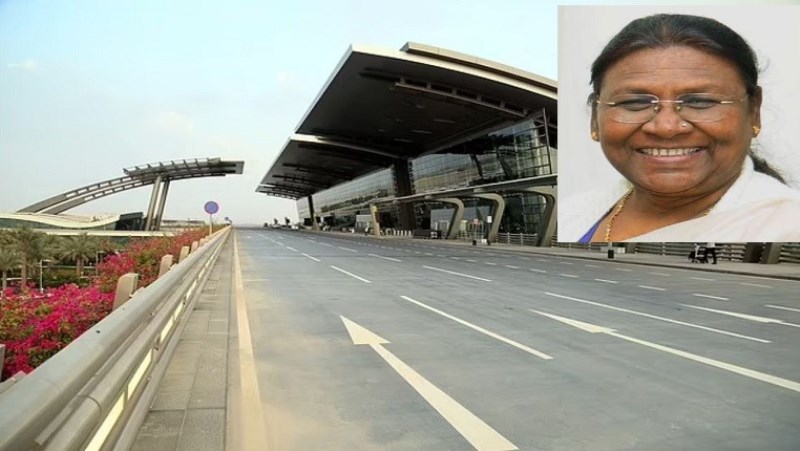 Photo: Collected
'Maitri Setu' has helped boost Bangladesh-India ties: Indian President
Own Correspondent, Dhaka, Oct 14: President of India Draupadi Murmu said that the communication between Bangladesh and India has increased as a result of the 'Maitri Setu' built on the Feni river.
She said, as a result of this bridge, the traders of Tripura have benefited in using Chittagong and Ashuganj ports. This was stated in a press release issued by the Secretariat of the President of India on Thursday evening.
At that time, she said about the relationship between the people of Bangladesh and Tripura, "It can be said that Tripura has played a key role in strengthening India's friendship with Bangladesh from the beginning."
On Wednesday, the President of India was accorded a civic reception in Agartala, the capital of Tripura state. She said this there.
Expressing satisfaction that Tripura has emerged as an educational hub, the President said many institutions of higher and professional education have been set up in the state - where not only students from the North-East are studying, but students from other parts of India and abroad are also coming for education. She expressed satisfaction that Tripura has achieved the target of 100 percent primary education.
Earlier, the President visited the Albert Ekka War Memorial in Agartala and paid tribute to the brave soldiers who sacrificed their lives in the Great Liberation War of Bangladesh in 1971.
During his visit to Tripura, the President of India inaugurated several development projects including the Tripura State Judicial Academy, and laid the foundation stone of the Tripura National Law University at Narsinghgarh in Agartala.
In another event, the President virtually inaugurated the MLA Hostel at Agartala Capital Complex and laid the foundation stone of Maharaja Birendra Kishore Manikya Museum and Cultural Center IIIT-Agartala. She also inaugurated various projects related to roads, schools, and student hostels of the Tripura government from Rabindra Centenary Building in Agartala.
Addressing the Rabindra Centenary Bhavan, the President said that the projects inaugurated today will not only strengthen Tripura's communication, education, judiciary, and legislative council but will further enrich the rich culture of the state.
The President said that a holistic education system is essential for the progress of a nation and the development of the youth. She also said, along with higher education, we also have to emphasize on primary education.