South Asia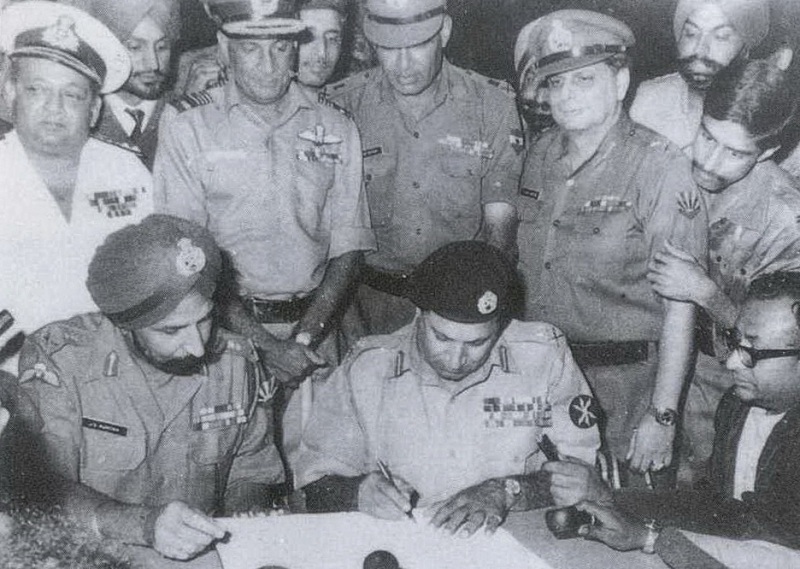 File photo/Wikimedia Commons/Indian Navy
1971 Bangladesh genocide: India demands trial against Pakistan army in UN
United Nations, January 27: India has demanded trial against the Pakistani army which was responsible for the 1971 genocide in Bangladesh.
TS Trimurti, India's representative to the United Nations Security Council (UNSC), made the remarks at a meeting of the UNSC. The meeting of the UN Security Council has started on January 25. The main topic of discussion at this year's meeting is "Protection of Civilians in Armed Conflict: War in Big Cities and Protection of Civilians Living in Urban Areas".
India's representative TS Trimurti said during the meeting, "According to a report released by the Office of the Secretary-General of the United Nations, in 2021, despite the pandemic situation, more than five crore people worldwide have been affected by conflict in urban areas. People living in cities in Afghanistan, Libya, Syria and Yemen have been hit the hardest by the war and terrorist attacks over the past few years. In many cases, explosives are being used in the conflict, which has led to a sharp rise in casualties."
"But there are still many countries that have not got justice for the recent genocide. Bangladesh is one of those countries. In 1971, the Pakistani army carried out horrific massacres in the urban areas of former East Pakistan and present day Bangladesh. India thinks this genocide should be brought to justice," he said.
On March 25, 1971 night, the Pakistani army attacked the civilians of Dhaka. At least 6,000 people were killed in Dhaka that night in the so-called 'Operation Searchlight'. Shortly after the launch of 'Operation Searchlight', Father of the Nation Bangabandhu Sheikh Mujibur Rahman declared the independence of Bangladesh. He was arrested that night and taken to a prison in West Pakistan.
After March 25, Bangladeshi youths, who wanted freedom, received training in India and after returning to Bangladesh, they started guerrilla war. At one stage of the war, the Indian army also took an active part. At least three million people were killed in the nine-month-long war.
Over the past four decades, Bangladesh has repeatedly appealed to the International Court of Justice (ICJ) for the trial of Pakistani military personnel involved in the genocide. But due to non-cooperation of Pakistan, those initiatives were not successful.