South Asia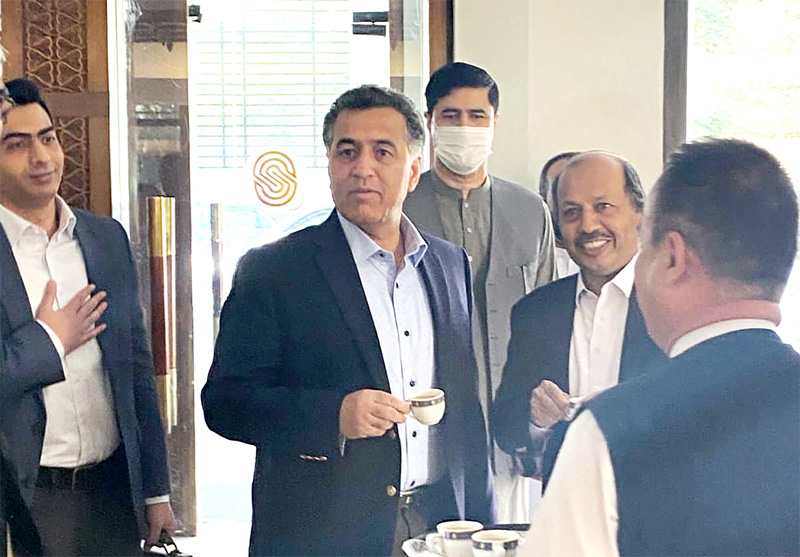 Xinhua/UNI
Afghanistan Resistance forces leader says ISI chief visiting Kabul to back Taliban's war in Panjshir with weapons
Kabul: As fighting continues to rage in Panjshir, the Resistance forces said Pakistan's spy agency ISI's chief Lt Gen Faiz Hameed was in Kabul primarily to oversee the Taliban's war against the holdout Afghanistan province and support the Taliban with drone-fired rockets and drone eyes in the sky.
Ahmad Massoud, the chief of the Resistance forces in the northeastern province of Panjshir, asked what the chief of Pakistan's Inter Services Intelligence (ISI) was doing in Kabul, and that his presence was a clear sign of Pakistan's intervention in Afghan affairs.
"Isn't this a clear sign of Pakistan's intervention in Afghanistan? Why is the head of ISI in Kabul? What is he doing there? We cannot accept foreign puppets to rule over us at any cost," he tweeted questioning the real reason behind the ISI chief's visit to Kabul.
He appealed to Afghans to "open their eyes" and realise that the majority of Taliban "are not Afghans" and "most are foreigners".
"I appeal to the entire Afghan nation to please open your eyes. The majority of Taliban leaders are not Afghans. Most of them are foreigners. Sadly, these foreigners will now rule the entire Afghan nation," he wrote.
Amrullah Saleh, who has declared himself the caretaker President of Afghanistan and is holding out against the Taliban along with the Resistance forces of Ahmad Massoud in Panjshir, said on Saturday that the Taliban "get directions every hour" from the Pakistan embassy in Kabul and that Islamabad "is in charge as effectively a colonial power".
In a moving dispatch to the Daily Mail, Saleh revealed his anger at Afghanistan's betrayal by America but urged the West not to abandon his beloved nation.
He said the Taliban are using American munitions against the Resistance forces, but the people of the northeastern Panjshir province are not deterred.
"For the Taliban have not won any hearts and minds. They have simply exploited the flawed policy of a fatigued American president — not necessarily the United States itself — and they are being micromanaged by Pakistan's notorious intelligence agency, the ISI," he wrote in his article published in Daily Mail.
"The Taliban's spokesperson receives directions, literally every hour, from the Pakistani embassy. It is the Pakistanis who are in charge as effectively a colonial power. But this is not going to last because they and their clients will not be able to erect a functioning economy or create a civil service," the leader wrote as he is putting up a strong battle against Taliban members in Panjshir.
Panjshir remains the last region in Afghanistan which is yet to be occupied by Taliban forces.
On Aug 15, Taliban forces captured Kabul and overran Afghanistan.