South Asia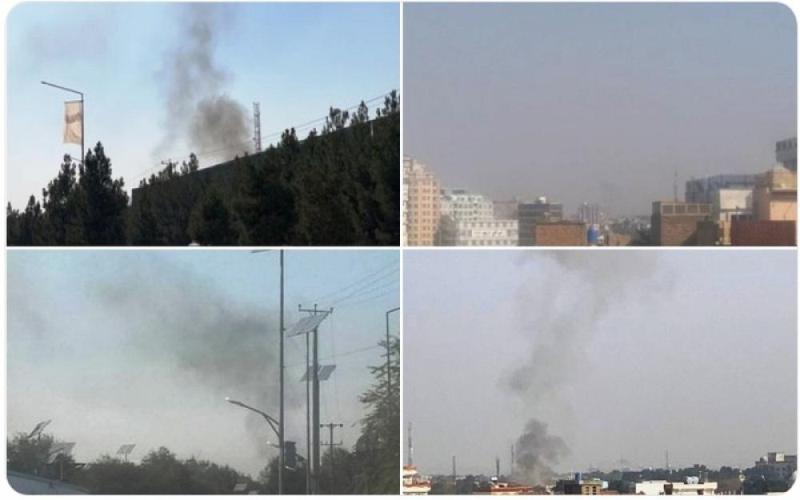 Twitter-grab from Farzana Shah (@janashah_1)
Afghanistan: Twin blasts, gunfire reported near Kabul military hospital
Kabul, November 3: Two powerful explosions have been reported near a military hospital in the Afghan capital of Kabul while the sound of gunfire has been heard across the area, according to local media and Taliban spokespersons.
Afghan news channel, Tolo News, reported citing Taliban deputy spokesman Bilal Karimi that the first explosion had occurred near the entrance of the Sardar Mohammad Daud Khan military hospital located in Kabul city's police district (PD) 10, while the second blast had been reported from the vicinity of the 400-bed medical facility.
Confirming the explosions in the hospital, the spokesman for the Taliban-run Ministry of Interior, Qari Saeed Khosty, said in a tweet that Taliban special forces had reached the scene in the former diplomatic zone in the Wazir Akbar Khan area in central Kabul.
"A bomb exploded at the entrance of a 400-bed hospital in Kabul's 10th district. Special forces of the Islamic Emirate have reached the area. The blast caused casualties, details of which will be shared later," Khosty tweeted.
Afghanistan's Ariana News reported quoting eyewitnesses that four explosions had occurred in less than an hour at and around the hospital killing at least 15 people and injuring 34 others.
A Taliban fighter at the scene told Ariana News the area is now completely under the special forces' control.
Terrorist groups affiliated with the Islamic State have carried out a number of deadly suicide attacks across Afghanistan since the Taliban's takeover of Kabul in the mid-August.