South Asia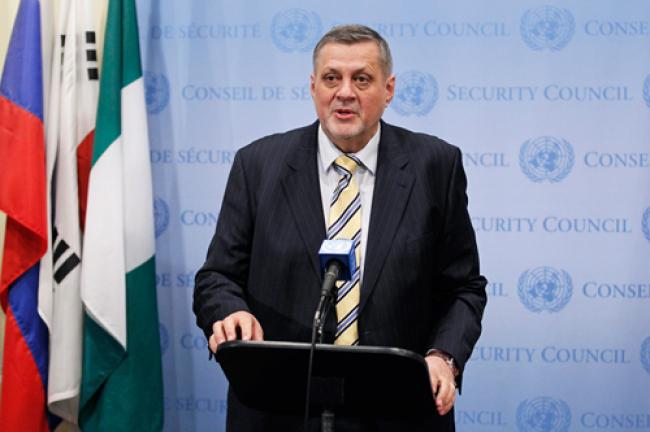 Afghanistan: UN condemns deadly attack on Kabul hospital
New York, Apr 26 : The United Nations Assistance Mission in Afghanistan (UNAMA) has condemned the killing of three civilians by a gunman on Thursday at a private hospital in Kabul.
According to a press release from the Mission, all three of those slain at the charity hospital were foreigners who selflessly helped the people of Afghanistan in need of medical assistance. The gunman is reported to be a security officer. The motive behind the attack is unknown and no organization has claimed responsibility, UNAMA said.
News reports suggest that an on-duty security officer at Cure International Hospital opened fire inside the hospital compound, killing three American doctors and wounding one nurse.
"No civilian, no health or medical facility, and in particular no medical personnel whose duty and mission is to protect lives, should be the focus of such a terrifying act of violence," said the Secretary-General's Special Representative for Afghanistan and head of UNAMA, Ján Kubiš.
"The attack is a blow to Afghanistan. I urge a thorough criminal investigation to bring about justice in this case," he said.
Through the statement, UNAMA expressed its condolences to the families and colleagues of those killed in the attack, and wished a speedy recovery to those injured.
Special Representative and Head of the UN Mission in Afghanistan (UNAMA) Ján Kubiš. UN Photo/Paulo Filgueiras