South Asia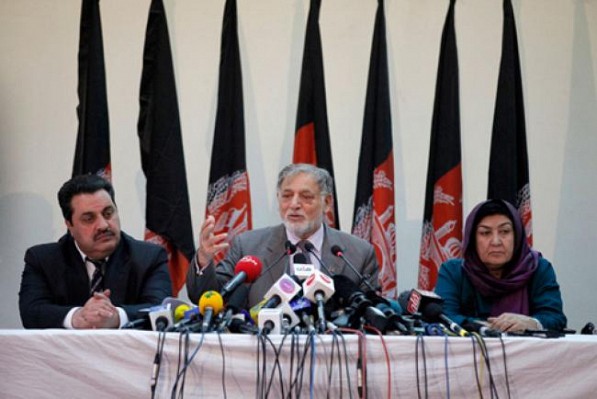 Afghanistan: UN proposes new audit plan to resolve stand-off over disputed election
New York, July 12 : With President Hamid Karzai's successor still undeclared, the United Nations in Afghanistan on Friday proposed an additional audit plan that would take up to two weeks to complete, in an effort to help resolve the stand-off.
The UN Assistance Mission in the country (UNAMA) said the proposal is based on "extensive" consultations with the campaigns of both presidential candidates, Abdullah Abdullah and Ashraf Ghani Ahmadzai, and was made at their request and the request of Afghan authorities.

"The United Nations has over the past days held numerous meetings with representatives of both Presidential campaigns to discuss measures to increase the integrity and credibility of the run-off," UNAMA said in a statement.

If carried out, the new audit plan would lead to a review of 3.5 million ballots from 8,050 polling stations, the equivalent of 44 per cent of all votes from 35 per cent of all polling stations.

The Mission also suggested a randomly selected audit of 10 per cent of votes in each of the 34 provinces "to increase the transparency and confidence."

The complete audit would take up to 14 days, UNAMA noted, potentially longer than the current electoral timeline requiring that the final results be announced around 22 July.

"UNAMA urges the IECC [Independent Electoral Complaints Commission] and the IEC [Independent Election Commission] to take up this proposal and consider expanding it further," it said, adding that both commissions are expected to immediately start implementing the proposed audit with "the utmost impartiality and transparency" and conduct it in a "rigorous and expeditious manner."

Among the specific proposals, UNAMA suggests auditing any polling station with more than 595 votes following the 14 June run-off, including those already audited by the IEC.

All female polling stations that were staffed by male workers, and all polling stations where either candidate received votes in a multiple of 50, are among other suggestions.

The plan was presented at a meeting convened by President Karzai on Saturdya, whose participants included the chairmen of the IECC and the IEC.
In the wake of the announcement by the Independent Election Commission of the preliminary results for the country's 2014 Presidential election run-off, UNAMA has noted that the results are not final and are subject to change, and that it would be premature for either of the candidates to claim victory. Photo: Fardin Waezi / UNAMA