South Asia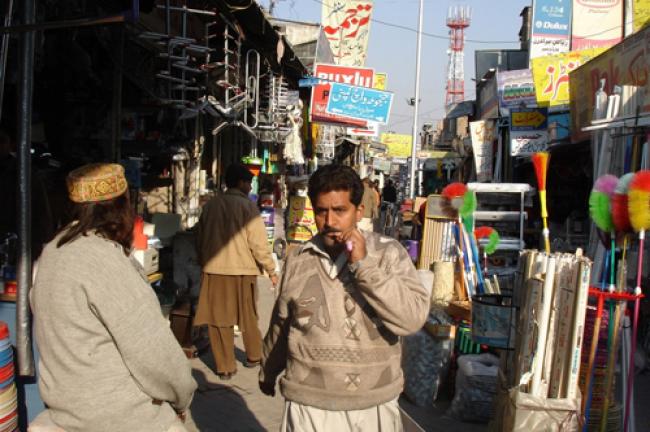 Ban deplores deadly terrorist attacks in Pakistan
New York, Apr 10 : United Nations Secretary General Ban Ki-moon condemned on Wednesday the two recent deadly bomb blasts in Pakistan, in the capital Islamabad and in the Baluchistan province.
"The Secretary-General deplores the recent terrorist attacks in Pakistan, including Wednesday's bombing of a market in Islamabad and Tuesday's attack on a train in Baluchistan, incidents that led to killing and wounding of many people," said a statement issued by ban's spokesperson in New York.
"He extends his deep condolences to the families of the victims and the Government of Pakistan," said the statement.
According to media reports, Wednesday's attack in a busy Islamabad market killed at least 24 and injured as many as 100.
Tuesday
, at least 12 were killed in a train bombing, and over 40 were injured, news agencies have reported.
A market in Islamabad, Pakistan. Photo: IRIN/David Swanson (file)