South Asia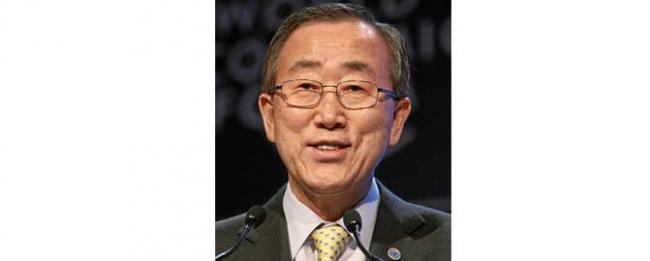 Ban deplores killing of foreigners in northern Pakistan
New York, June 25: United Nations Secretary-General Ban Ki-moon has said he is "appalled" by the reported killing of a group of foreigners who were on a mountain-climbing expedition in northern Pakistan, and urged the country to take measured to bring the perpetrators to justice.
According to media reports, gunmen disguised as paramilitary police killed 10 people at the foot of Pakistan's second-highest peak, Nanga Parbat. The dead include a number of Ukrainians and Chinese, as well as an American citizen and their Pakistani guide.

"The Secretary-General is deeply concerned by the mounting terrorist attacks and bombings in Pakistan, which in the past several weeks alone have claimed the lives of dozens of civilians," Ban's spokesperson said in a statement issued Sunday night.

Just over a week ago, a series of deadly attacks targeted a bus, a hospital facility and a historic house in Pakistan, killing at least 20 civilians, many of whom were female students.

"While reiterating the support of the United Nations to the Government of Pakistan in the face of terrorism and extremism, he urges it to take immediate measures to bring the perpetrators to justice and to ensure security," the statement said.

Ban also extended his condolences to the victims and their families.