South Asia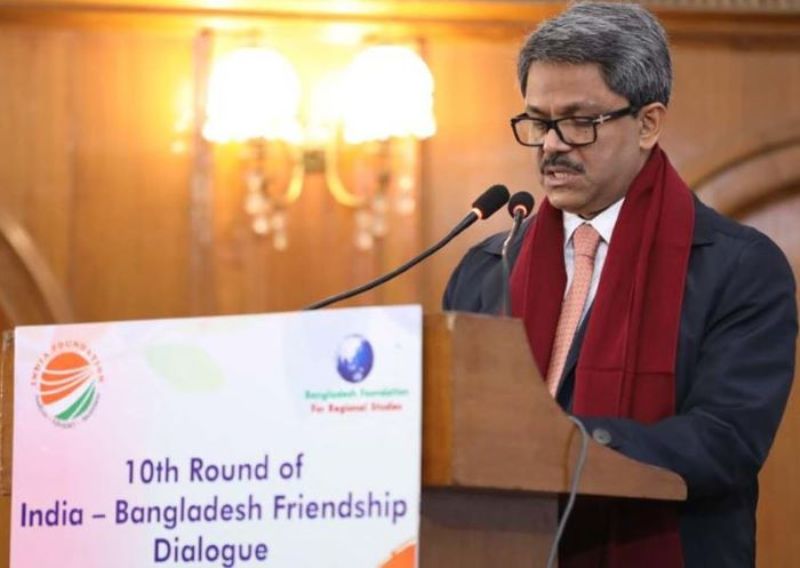 Photo: Collected
Bangabandhu laid the foundation of Bangladesh-India relations
New Delhi, February 19: Father of the Nation Bangabandhu Sheikh Mujibur Rahman laid a strong foundation for Bangladesh-India relations. This was stated by the Minister of State for Foreign Affairs, Md. Shahriar Alam, at the inaugural session of the 10th Round of Bangladesh-India Friendship Dialogue in India's Shimla on Friday (January 18).
He said the foundation was laid on respect for each other's independence, sovereignty, territorial integrity and respect for democratic customs and values. This information was given in a press release of Bangladesh High Commission in New Delhi.
On the occasion, Shahriar Alam emphasized on the unwavering commitment of the government led by Prime Minister Sheikh Hasina to ensure peace and stability in the region. He said Bangladesh, guided by Bangabandhu's policy, believes in peace and stability. So that each country can dedicate its resources and energy to the important cause of advancing the welfare of its own people.
The Minister of State highlighted the role of policy makers, media and civil society in creating a positive environment for people-to-people communication. Besides, he said Bangladesh's impressive economic growth has created new opportunities for the country's partners.
Also present at the inaugural session were Himachal Pradesh Chief Minister Jai Ram Thakur, Indian Minister of State for External Affairs Rajkumar Ranjan Singh, Governing Council of India Foundation member Ram Madhav, Awami League presidium member Jahangir Kabir Nanak, Deputy Minister for Education Barrister Mahibul Hasan Chowdhury and Mirza Azam, Asim Kumar Ukil, Bangladesh High Commissioner to India Muhammad Imran and others.
The two-day friendly dialogue was organized by the India Foundation and the Bangladesh Foundation for Regional Studies. The dialogue will end today, Saturday (February 19).
The dialogue will focus on trade and investment, connectivity, technology, energy, regional security, extremism, and sustainable development through increased people-to-people communications.
Awami League International Affairs Secretary Shammi Ahmed, former Foreign Secretary Shamsher Mobin Chowdhury, former Indian High Commissioner Tareq A Karim, MP Nahim Razzak, Tanvir Shakil Joy, Pankaj Debnath and others also took part in the dialogue.