South Asia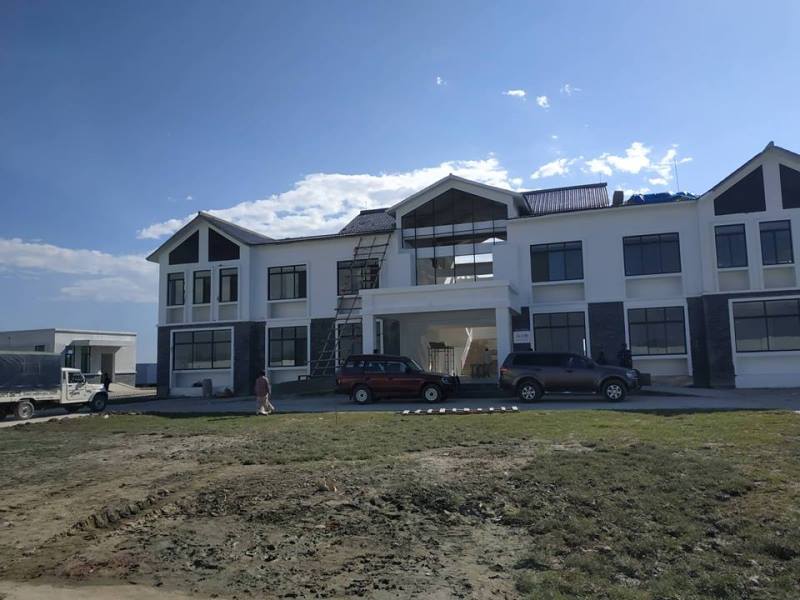 www.beza.gov.bd
Bangabandhu Shilpa Nagar: India to provide Tk 1,419 crore
Dhaka, April 14: The green industrial revolution is going to take place in the port city of Mirsarai in Chittagong. The Bangladesh Economic Zone Authority (BEZA) is going to bring about this revolution by setting up an environmentally friendly green factory (green industry) on an area of about one thousand acres in two blocks.
Bashundhara Group, the country's largest industrial conglomerate, is going to make a significant contribution in this initiative under the project 'Development of Infrastructure in Bangabandhu Sheikh Mujib Industrial City'. The Indian debt for the project has increased to US 165 million, which is about Tk 1,419 crore in Bangladeshi currency. The Economic Relations Department (ERD) said on Tuesday (April 13th).
According to ERD sources, India wanted to pay a total of 90 million USD or Tk 774 crore under the second LOC. The country is now adding another 75 million USD in debt under the project.
Sources further said that the amount of Indian loan for setting up economic zones in Mongla and Bheramara under the second LOC was USD 88 million. However, India did not agree to establish an economic zone in Bheramara. In Mongla alone, the country has paid the equivalent of USD 13 million to build various infrastructures. They want to invest the rest USD 75 million or Tk 645 crore in the Bangabandhu Sheikh Mujib Shilpa Nagar (BSMSN).
As a result, it will add USD 90 million to another USD 75 million to the project. As a result, the Indian debt for this project will increase to USD 165 million. The total cost of the project is Tk 2,113 crore. Of this, government funding is Tk 710 crore. India will pay the remaining Tk 1,402 crore.
It is proposed to borrow from government sources at an interest rate of 1 per cent per annum and the project will be implemented on Indian flexible loans. The project will be implemented from the current time till June 2025. Under the proposed project, a 50 MLD CETP will be constructed in Sub-Zone 17 of Shilpnagar, a 50 MLD Desalination Plant in Sub-Zone 17 and 27.50 km of roads will be constructed in different sub-zones.
The DPP (Development Project Proposal) of the project has already been sent to the ERD and the Indian High Commission.