South Asia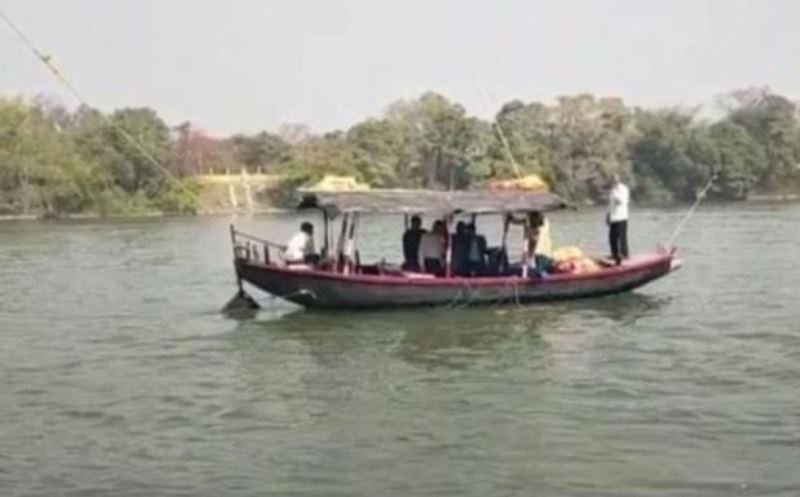 Photo: Collected
Bangladesh delegation visits Farakka Barrage in West Bengal
Kolkata, March 3: A five-member Bangladeshi delegation has gone to West Bengal to check whether the right amount of Ganges is flowing from Farakka Dam to Bangladesh as per the water sharing agreement. On Wednesday, the team visited Farakka Barrage in Murshidabad district.
Later, members of the Bangladeshi delegation met with Indian officials associated with Farakka Dam and water supply. After the meeting, delegations from both countries visited the dam by boat downstream of Farakka.
Indian delegation included R.D. Deshpande, General Manager of Farakka Dam Project, and Ajit Kumar, Dam Project Officer. On the other hand, the Bangladeshi delegation consisted of Md. Abul Hossain, Atul Jain, Md. Mahmudur Rahman, Md. Mahmudul Haque and Md. Raydur Rahman.
After inspecting the dam, the general manager of the project, R.D. Deshpande, claimed that the right amount of water is being supplied to Bangladesh as per the agreement. As much water is supposed to go to Bangladesh, exactly that amount of water is going. This is the 80th meeting of India-Bangladesh Joint River Commission held in Kolkata and Farakka. One of the topics of the five-day meeting from February 28 to March 4 is to check whether the right amount of water is being given to Bangladesh as per the agreement.
In the remaining days of the meeting, both sides will discuss several related issues, including water distribution of common rivers flowing between the two countries.
This water distribution agreement was signed on December 12, 1996, between the then Prime Minister of India H.D. Deve Gowda and the Prime Minister of Bangladesh Sheikh Hasina. The agreement, signed at Hyderabad House in Delhi, was to ensure minimum water supply to Bangladesh.