South Asia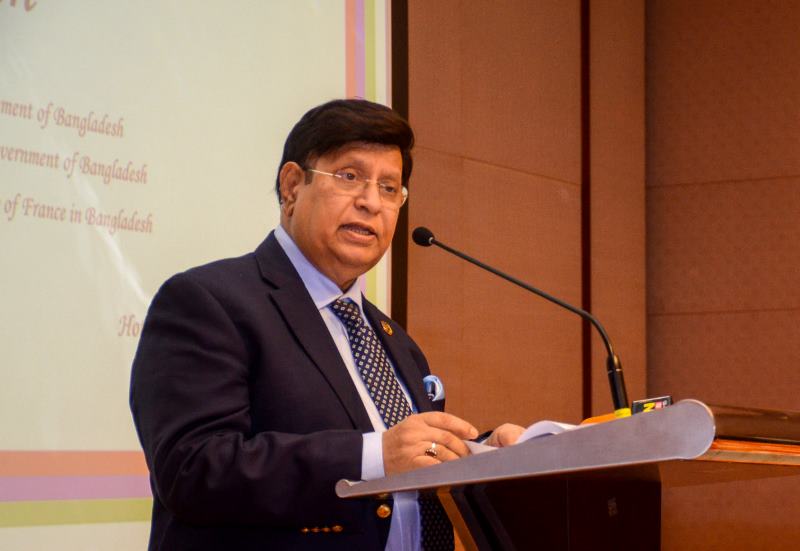 File photo/Collected
Bangladesh Foreign Minister presents unprecedented proposal in Delhi
New Delhi, March 3: Bangladesh Foreign Minister AK Abdul Momen, who is visiting India, on the first day of his visit to Delhi on Wednesday presented some concrete proposals to enhance regional cooperation. With which the diplomatic circles have started to exercise force.
Many of India's former diplomats feel that there is very little precedent for Bangladesh to give such a message to India in recent times. Some of them also think that Bangladesh has actually pointed towards some 'unpleasant truths' in bilateral relations.
Among the proposals presented by the Bangladesh foreign minister on Wednesday evening at the Vivekananda International Foundation (VIF), a leading strategic think tank in Delhi, are:
A) The volume of trade between South Asian countries is less than that of any other region of the world. To increase the volume of this trade, obstacles or barriers must be removed. "One country can't go on like this suddenly by imposing tariff or non-tariff barriers on another country, disrupting the commercial possibilities. Rather, for one country to invest in another country, all mutual restrictions should be removed," he said.
b) "The geography of our region actually dictates that natural resources are to be shared among the countries of the region – including river water. Here a country cannot deprive another country of its fair share," said the foreign minister of Bangladesh in another proposal.
c) AK Abdul Momen said to be careful that no country exploits the people of other countries for the sake of their internal politics. In his words, "We have to take care that no country hurts the sentiments of the majority of people in other countries by giving their domestic political issues!"
While presenting these proposals, he did not name any country, but the observers have no doubt that he wanted to send a message mainly to India. Because it is also well known that these uncomfortable incidents happened during the golden chapter of India-Bangladesh relations in the last few years.
A couple of months ago, India imposed a very high anti-dumping duty on Bangladeshi jute and jute products for another five years. Several times in the past few years, exports of essential commodities like onion or wheat to Bangladesh have been stopped abruptly, without India even giving any advance notice.