South Asia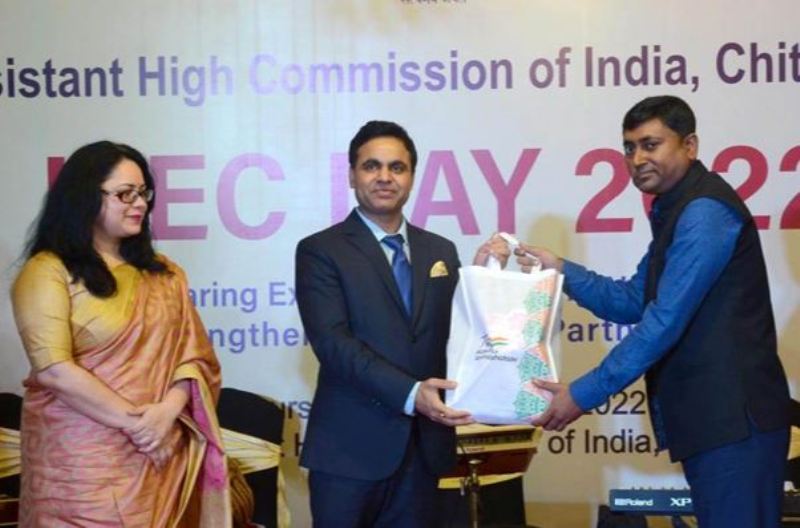 Collected
Bangladesh-India friendship bound by cultural harmony: Dr. Rajeev Ranjan
Dhaka, November 18: India's Assistant High Commissioner in Dhaka, Dr. Rajeev Ranjan, mentioned that friendly relations between Bangladesh and India are bound by civilization, history and culture. He said that India-Bangladesh relations are passing a golden chapter. Both countries feel the need to increase economic expansion and trade participation between them.
He said these things at a discussion meeting and reception on the occasion of the country's Technical and Economic Cooperation (ITech) Day-2022 organized by the Indian Assistant High Commission in Chittagong on Thursday (November 17).
Dr. Rajeev Ranjan said that the Bangladesh-India friendly relations stand at the intersection of civilization, history and culture. Which is a strong bond between the people of the two countries. We want to move forward shoulder to shoulder in this relationship of friendship.
The Assistant High Commissioner said that India exchanges experiences every year to enhance the skills of people of various professions. In light of that, training courses are organized in reputed institutes of India. People from different professions become more efficient by exchanging experiences. 4,500 executives from Bangladesh have benefited from the iTech program to improve their professional standards.
He said that this program is fully funded by the Government of India. Where professionals from 160 countries including Bangladesh participate. India is cooperating on various issues including training to improve skills in all professions including education culture, and will continue to do so in the future.
Second Secretary of Assistant High Commission in Chittagong Udat Jha along with former ITech students were present in the event. Besides, dances of small ethnic groups and songs of two virtuoso artists were performed on the occasion. In 1964, the ITEC program was introduced as part of India's development cooperation program under the Indian Technical and Economic Cooperation Strategy Framework. Through which India's development experience and appropriate technological facilities are provided to developing countries. Every year more than 10 thousand training sessions are organized in 161 partner countries for training courses in various fields like accounting, auditing, management, small and medium enterprises, rural development, parliamentary affairs. Bangladesh is the main and important partner in iTech cooperation.