South Asia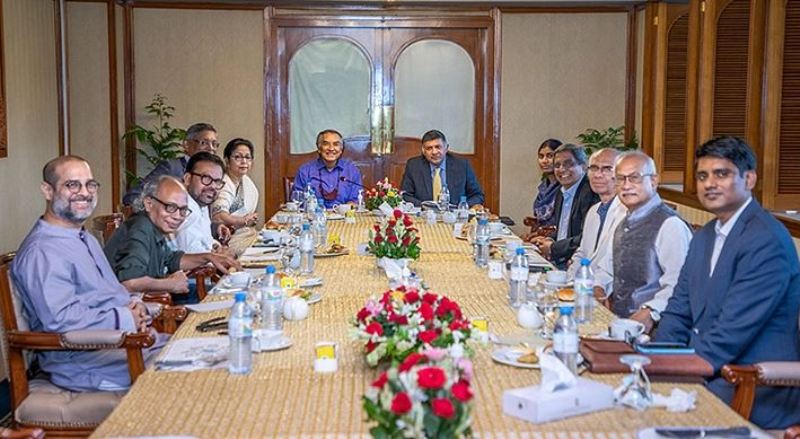 Collected
Bangladesh-India relations have matured: Doraiswami
Dhaka, August 30: Vikram Kumar Doraiswami, the Indian High Commissioner appointed in Dhaka, commented that India's relationship with Bangladesh is now "much mature". He said Bangladesh Prime Minister Sheikh Hasina's visit to India next week will elevate the relationship between the two countries to new heights.
He said this at an exchange meeting with editors' organization 'Sampadak Parishad' at a hotel in Dhaka on Monday (August 29). The outgoing High Commissioner spoke on various issues of Bangladesh-India bilateral relations and sub-regional cooperation.
He highlighted the solution of various bilateral issues including border problem, maritime dispute and said that our relationship with Bangladesh is much more mature now compared to 20 years ago. The Indian High Commissioner laid emphasis on the facilitation of logistics system for the development of bilateral trade.
He suggested the development of cost-effective and environment-friendly communication routes like sea and railways for the transportation of import-export goods.
Doraiswami said that the improvement of bilateral trade and transport communication will not only change the picture of Bangladesh-India but also the neighboring countries of the region.
He said that both the neighboring countries will benefit if transport links are created for passenger and goods transportation. 90 percent land border of Bangladesh is with India. Not only India-Bangladesh but the entire sub-region will benefit from it.
The president of the editorial board and the editor of The Daily Star Mahfuz Anam were present at the exchange meeting, the editor of the newspaper Dr. Golam Rahman, Ittefaq editor Tasmima Hossain, Prothom Alo editor Matiur Rahman, Sangbad editor Altamash Kabir, New Age editor Nurul Kabir, Bhorer Kagoj editor Shyamal Dutta, Samakal acting editor Mozammel Hossain, Dhaka Tribune editor Zafar Sobhan and Banik Berta editor Dewan Hanif Mahmud.