South Asia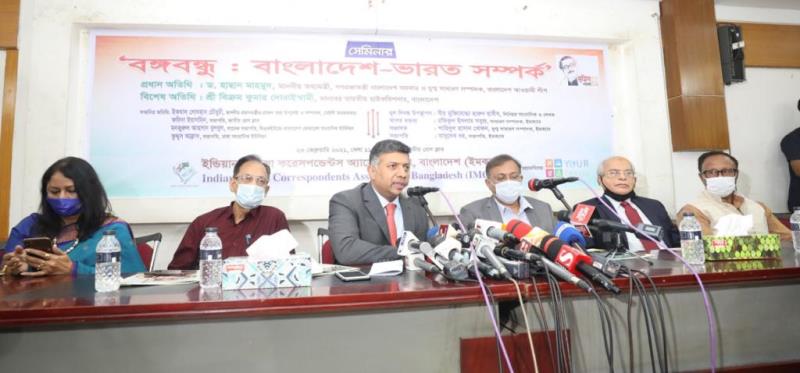 twitter.com/ihcdhaka
Bangladesh India's top trading partner in South Asia: VK Doraiswami
Dhaka, February 23: Indian High Commissioner to Bangladesh Vikram Kumar Doraiswami has said that Bangladesh is now India's largest trading partner in South Asia. "Bangladesh is a big partner for India in tourism. Relations with Bangladesh are important to us commercially. We need to invest more in this business to take our relationship with Bangladesh much further."
He was speaking at a discussion titled 'Bangabandhu: Bangladesh-India Relations' organized by Indian Media Correspondents Association Bangladesh (IMCAB) at Tafazzal Hossain Manik Mia Hall of the National Press Club on Tuesday (February 23).
The Indian High Commissioner said, "We have to move forward on the principle of 'what is good for me, is good for you, what is good for you, is good for me. There is no room for doubt in us. We have to move forward in this way. It's been a long time coming."
"There is nothing new about the policy," he said, adding that "Relations between the two countries are at an all-time high after '75. We must work together to enhance relations between the two countries."
The meeting was chaired by IMCAB President Basudeb Dhar. Information Minister Dr Hasan Mahmud, former Information Adviser to the Prime Minister Iqbal Sobhan Chowdhury, National Press Club President Farida Yasmin, former President of Bangladesh Federal Union of Journalists Manjurul Ahsan Bulbul and President of Dhaka Union of Journalists Quddus Afrad were present.