South Asia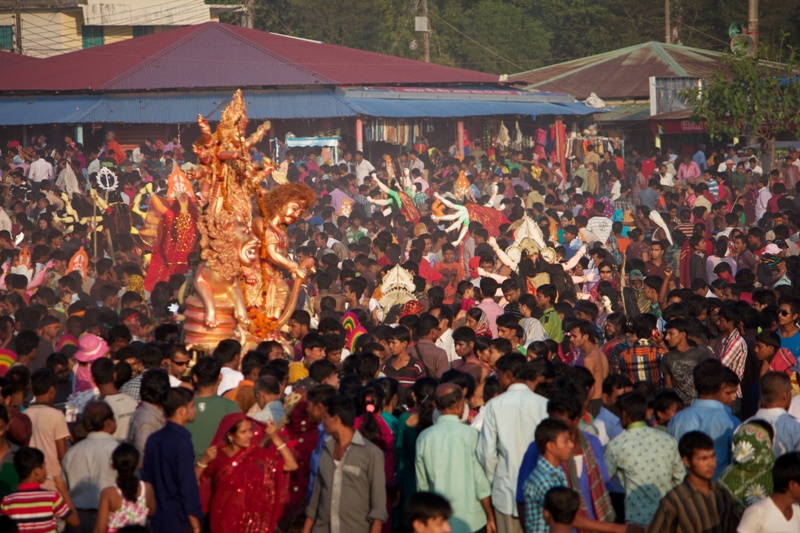 File photo/Wikimedia Commons/Togzhan Ibrayeva
Bangladesh is a shining example of communal harmony in South Asia: Pakistan's report
Own Correspondent, Dhaka, June 18: Dr. Avantika Kumari, an assistant professor in the history department at Allahabad College in India's Uttar Pradesh and especially a political researcher on South Asia, wrote in Pakistan's 'The Global Village Space' magazine on June 15 that communal harmony exists in Bangladesh. Here people of all religions have come together and practiced their respective religions since time immemorial. Although Muslims make up 90 percent of the population, Hindus, Buddhists and Christians coexist peacefully. This is a matter of pride for the people of Bangladesh in South Asia.
Bangladesh is home to 16 crore people who are multi-religious, multi-ethnic and multi-lingual. The Constitution of Bangladesh guarantees all citizens the freedom to practice their chosen religion freely and peacefully. It is estimated that religious minorities constitute about 12 percent of the current population of Bangladesh. Hindus make up less than 10 percent of the population, Buddhists 1 percent, Christians 0.5 percent and ethnic minorities less than 1 percent.
Dr. Avantika writes in her article that Bangladesh is a real example of how people of different religions can live together and cooperate. Bangladesh is a country where religious freedom, harmony and tolerance are valued. The population of Bangladesh is made up of diverse groups of religious groups and ethnic groups. Such communities and groups live in harmony. They learn to put aside their differences and embrace and respect the diverse culture that has contributed to Bangladesh's equality.
She wrote that Bangladesh stands as a shining example of unbroken social and religious peace. This country is an example of social harmony due to its rich culture of tolerance and respect among all, irrespective of their views and attitudes. Their generous attitude has contributed to the unity of the nation.
The Sheikh Hasina government has stuck up for the minority community and assisted in the recovery of property lost in front of the famous Dhakeswari Temple in Dhaka. Bangladesh is also building a Buddhist shrine in Lumbini, Nepal to serve Buddhist pilgrims from around the world.
Prime Minister Sheikh Hasina's administration manages all mosques, temples, churches, pagodas and gurdwaras in Bangladesh through the Ministry of Religious Affairs.
Can anyone imagine a Muslim country building a Buddhist monastery in Nepal (religiously Hindu country)? This recently built monastery has set a clear precedent for all countries of the world that Bangladesh is a role model for the world in communal harmony. The Bangladesh government is keen to maintain Bangladesh as a non-communal Bangladesh.
For example, according to media reports, two people of different religions in the Khulna division of Bangladesh - a Hindu and a Muslim - have set an example of communal harmony by empathizing with each other's religions. In Bagerhat district, a Hindu has donated property for the construction of a mosque and nine Muslim leaders of the local Awami League have donated a portion of their land for use as a crematorium.
For all these reasons, Bangladesh can be considered as a world champion and a role model of communal harmony. People have been living here for a long time with confidence in inter-communal peace. The world knows and appreciates the inter-communal harmony of Bangladesh. Bangladeshis adhere to the principle of 'religion is one's own, but festivals are for everyone'; Everyone has equal respect for all religions.