South Asia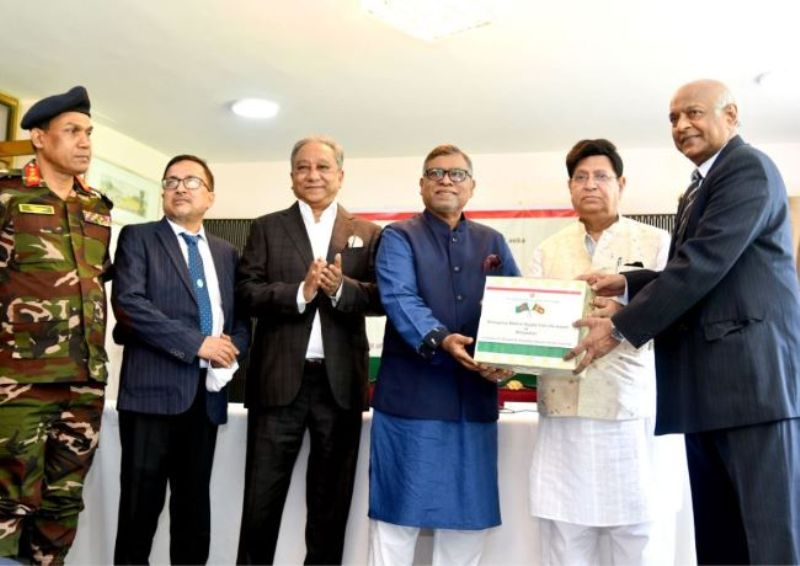 Photo: PID
Bangladesh provides medical equipment worth Tk 20 crore to Sri Lanka
Own Correspondent, Dhaka, May 6: Bangladesh has provided emergency medical supplies and medicines worth Tk 20 crore to crisis-hit Sri Lanka.
Of this, Tk 10 crore was provided by the government and medicines as well as other emergency medical equipments worth Tk 10 crore were provided by the Bangladesh Pharmaceutical Manufacturers Association.
Medical supplies were formally handed over to Sri Lankan High Commissioner to Dhaka Professor Sudharshan Seneviratne at the Government Guest House Padma on Thursday (May 5) morning. Foreign Minister AK Abdul Momen and Health Minister Zahid Malek were also present.
Foreign Minister Abdul Momen said that time, "We are providing emergency assistance to Sri Lanka under the special direction of Prime Minister Sheikh Hasina. Further assistance will be provided later. After Sri Lanka informs the demands, the assistance will be provided according to that."
Sri Lanka's High Commissioner to Dhaka Sudharshan Seneviratne said, "Sri Lanka is weakened today by 30 years of civil war, devastating tsunamis and ongoing pandemic. We are going through a difficult time now. This cooperation will be of great use to us."
President of Bangladesh Pharmaceutical Industry Association Nazmul Hasan Papon, Foreign Secretary Masud bin Momen, Ministry of Foreign Affairs (Former Secretary) Mashfi bint Shams and others were also present there.