South Asia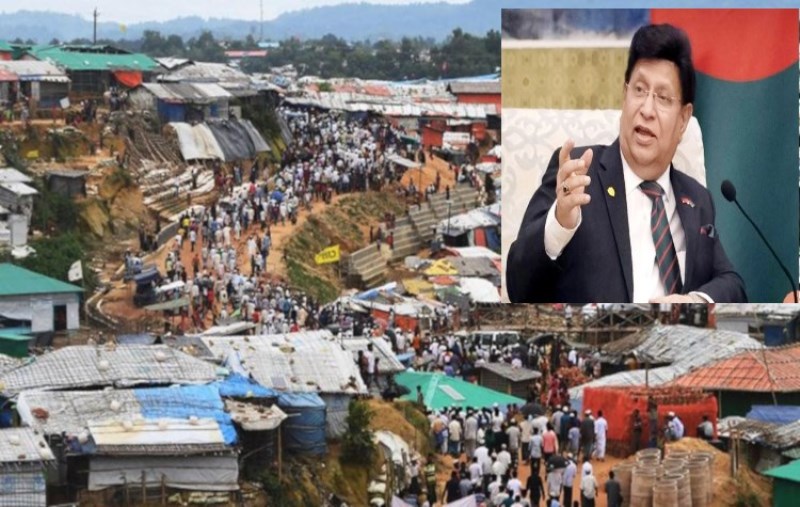 Photo: Collected
Bangladesh seeks help of international community in Rohingya repatriation
New Delhi, March 4: Bangladesh has called on the international community, including the G20 leaders, to help the Rohingyas, who were forcibly displaced in the face of military persecution, to return to their home country Myanmar.
Foreign Minister Dr. AK Abdul Momen made this call in his address to the session of foreign ministers at the ongoing conference of the G20 alliance of the world's largest economies in New Delhi, the capital of India. India's Foreign Minister Dr. S Jaishankar presided over the meeting on Thursday (March 2).
India currently holds the presidency of G20 alliance. The G-20 Economic Alliance Foreign Ministers' Conference was held in the country last week.
Dr. Momen said that Bangladesh is ready to deal with any emergency situation to save the lives of the displaced Rohingyas and protect them from inhuman crisis. He mentioned Bangladesh's support to some neighboring countries during the Covid-19 pandemic.
On that day, the session started with a recorded video speech by the Prime Minister of India, Narendra Modi. More than 40 delegations including Bangladesh and nine specially invited countries and 13 international organizations attended the meeting which started after a sumptuous dinner in the evening.
The theme of this session is 'One World, One Family, One Future'. India got the chairmanship of this major economic alliance of the world in December last year.
Foreign Minister Dr. Momen referred to terrorism as a serious challenge and said that the challenge is not only for international peace and security but also for human security. The Bangladesh government under the leadership of Prime Minister Sheikh Hasina maintains a 'zero-tolerance' policy against terrorism. We do not allow any terrorist organization to use the soil of Bangladesh against any other country. Due to the proactive initiatives of our government, India, particularly North East India is currently enjoying the benefits of continued development, peace and security.
Referring to the Russia-Ukraine crisis, he said that this crisis is causing problems for many, especially women and children. Many governments are struggling to control prices and inflation as sanctions and counter-sanctions disrupt supply chains and financial transactions.
He urged India as the G20 President to influence the G20 leaders to tackle the crisis and resolve the issues through peaceful means.