South Asia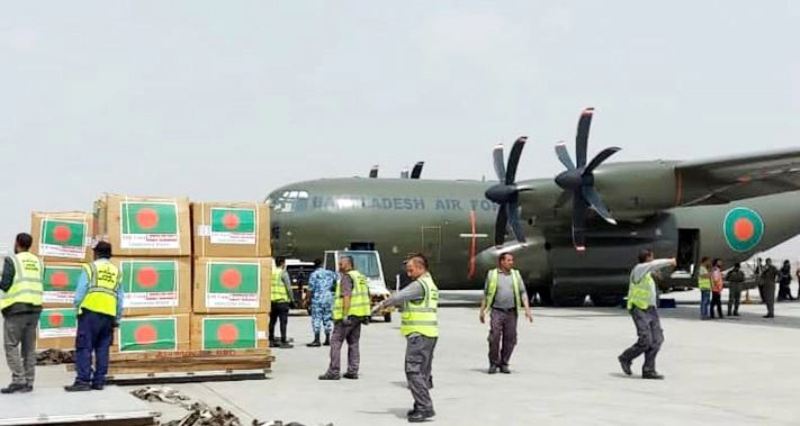 Photo: Collected
Bangladesh sends relief for earthquake-ravaged Afghanistan
Own Correspondent, Dhaka, July 6: Bangladesh has sent emergency relief supplies to the people of earthquake-ravaged Afghanistan. The Afghan authorities have also expressed their gratitude for the assistance sent as directed by Prime Minister Sheikh Hasina, the foreign ministry said on Tuesday (July 5) night.
A C-130 cargo plane of Bangladesh Air Force has delivered relief material to Afghanistan. The country's authorities have expressed gratitude for this assistance. Relief supplies sent to the quake victims included medicine, blankets, dry food and tents.
According to the Ministry of Foreign Affairs, the humanitarian assistance to Afghanistan is an expression of Prime Minister Sheikh Hasina's commitment to the prosperity of the people of South Asia and the region.
On June 22 morning, a magnitude 6.1 earthquake struck Afghanistan's eastern Paktika province, killing more than 1,000 people and injuring around 1500.
More than 3,000 houses have been destroyed in Paktika province. The country was devastated by the earthquake. The Taliban government has also sought international assistance.