South Asia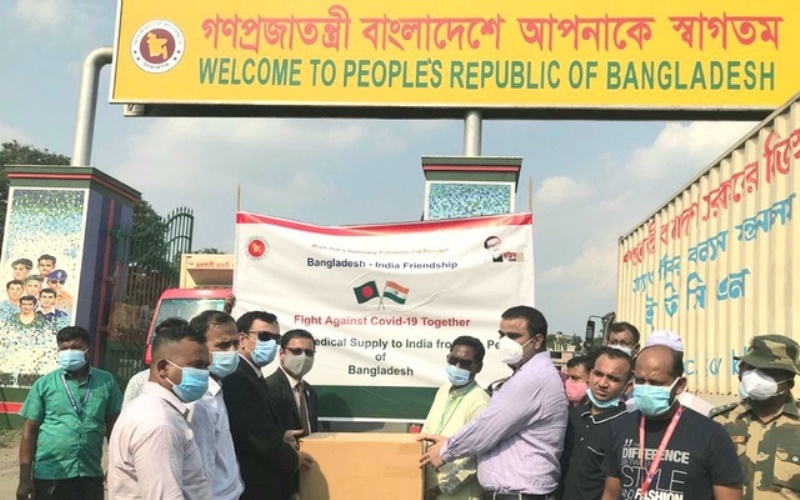 Collected
Bangladesh sends second shipment of coronavirus medicines to India
Dhaka, May 19: Bangladesh has sent the second shipment of coronavirus medicines and medical supplies to India. On Tuesday, Deputy High Commissioner of Bangladesh to Kolkata, Tawfiq Hasan; handed over 2,672 boxes of medicines and safety equipment to Indian Red Cross Society officials at Petrapole across the Benapole border.
At around 3:45 pm, four covered vans loaded with medicines reached the Indian port of Petrapole through Benapole port. The trucks were later handed over to Indian authorities.
Shiv Shankar, DC of Petrapol Customs, who was present at the reception, said, "Bangladesh has stood by India in times of danger. We are grateful to the Government of Bangladesh for this."
According to a press release issued by the Ministry of Foreign Affairs, the Ministry of Health has sent these medicines and equipment with the help of the Ministry of Foreign Affairs.
The shipment includes 18 types of coronavirus drugs, injections and hand sanitizers, antibiotics and paracetamol, manufactured by the government-owned Essential Drugs Company Limited.
Earlier this month, the government sent 10,000 injections of Remdesivir to India in the first phase.