South Asia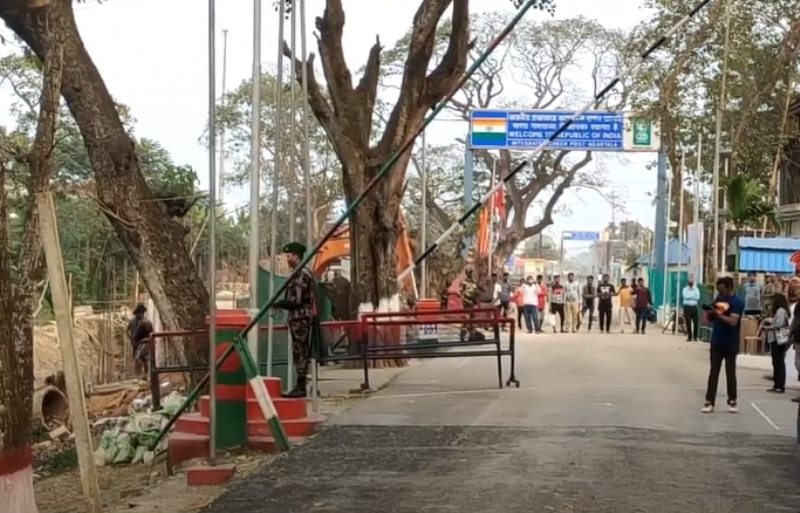 Screengrab from YouTube
Bangladesh to keep borders shut as Covid-19 situation worsens in India
Dhaka, May 22: Bangladesh has extended its closure on land borders with India for another eight days due to the worsening coronavirus infection situation in the neighbouring country. It will be effective till May 31, according to a notification sent from Bangladesh Assistant High Commission of Agartala, Tripura on Friday (May 21). It said the ban on passengers traveling across the land border with India has been extended to May 31.
The notification further said that Bangladeshis residing in India who will be allowed to return to the country will have to show a negative certificate of coroner with QR code at Agartala, Akhaura check post.
Due to the coronavirus situation, Bangladesh closed all land borders with India for 14 days on April 26. However, Bangladeshi nationals stranded in the country who had a visa validity of 15 days or less were given the opportunity to return to the country on the condition of 14 days of mandatory quarantine.
In this case, after closing the land border of Bangladesh with India in the first phase, Bangladeshis got the opportunity to enter the country through Benapole, Akhaura and Burimari land ports.
In the first phase, the 14-day closure of all land borders with India ended on May 9. In the second phase, the land border closure period was extended for another 14 days, which will remain in force till May 23. The government announced to close the border for another eight days.
It is to be noted that due to the coronavirus situation, the movement of cargo vehicles of Bangladesh with India continues.