South Asia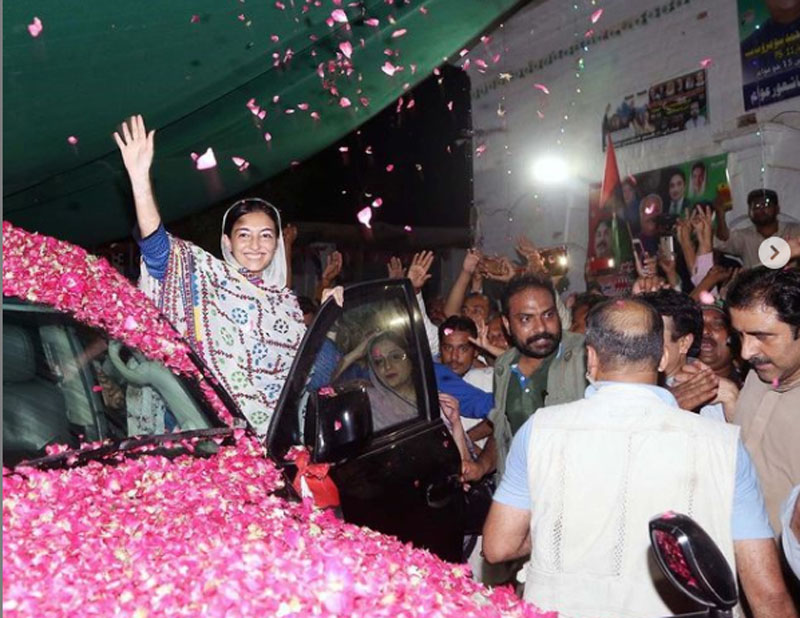 Aseefa Bhutto Zardari Instagram page
Benazir Bhutto's daughter Aseefa to address Multan rally
Islamabad: Challenging the Pakistan PM Imran Khan-led government, Aseefa Bhutto Zardari, former president Asif Ali Zardari and former prime minister Benazir Bhutto's youngest child, is expected to address the Pakistan Democratic Movement's (PDM) rally in Multan on Nov 30.
This was announced by former premier Yousuf Raza Gilani on Friday while talking to reporters. Gilani and his sons are overseeing the preparations for the public gathering which will also mark PPP's 53rd foundation day, Geo News reported.
He said the Pakistan government is trying to stop the public gathering.
Challenging the government, he said the rally will take place.
PPP chairman Bilawal Bhutto Zardari also challenged the Khan government and said no one can stop the rally.
"Fascist regime continues to arrest Democratic activists in Multan. These puppets are scared of jiyalas. Try as they might they cannot stop PPP from marking our foundation day along with PDM leaders on 30th November," Zardari tweeted.
Another key opposition leader of the country Maryam Nawaz Sharif is also expected to attend the rally.
The city administration on Thursday refused to grant permission for a public gathering planned by the Opposition alliance, citing the rising spread of the coronavirus, Geo news reported.
Meanwhile, PPP and PML-N workers have already shattered security barriers and stormed into Multan's Qila Qasim Bagh on Saturday ahead of a Pakistan Democratic Movement (PDM) rally scheduled to take place there on Monday, local media reports said.