South Asia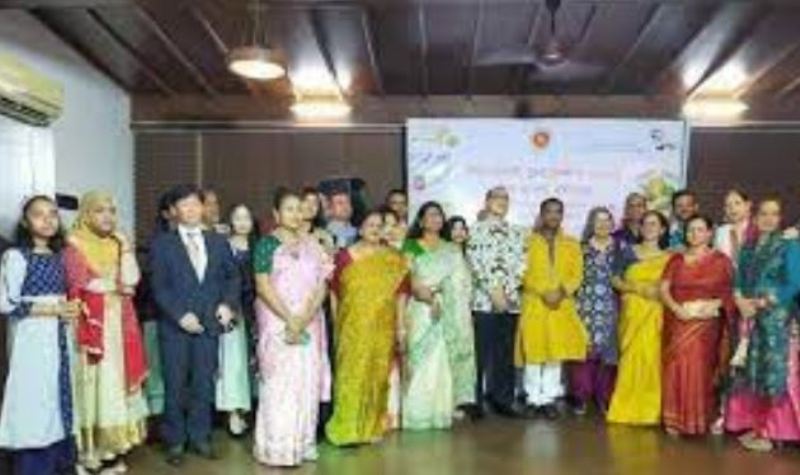 Photo: Collected
Bengali New Year celebrated in Bangladesh Deputy High Commission in Mumbai
Mumbai, April 16: Bengali New Year 1429 has been celebrated at the Bangladesh Deputy High Commission in India's Mumbai with great enthusiasm.
On the occasion of Pahela Boishakh, a fair and cultural programme were organized at the premises of the Deputy High Commission on Thursday. The speeches of the President and the Prime Minister of Bangladesh were read out at the beginning of the programme.
Expatriate Bangladeshis living in Mumbai, Indian Bengalis, heads and representatives of various diplomatic missions, representatives of think tanks and civil society, Indian Navy representatives, local dignitaries and embassy officials and their family members were present on the occasion.
This has been informed in a press release received in Dhaka on Friday. It was said that at the beginning of the Bengali New Year celebrations, the Deputy High Commissioner of Bangladesh to Mumbai, Chiranjib Sarker, wished the invited guests a Happy Bengali New Year.
At the time, he termed the celebration of Bengali New Year as a universal and non-communal celebration in which everyone, irrespective of caste, class and creed, gathers in one place in a lively atmosphere. The Deputy High Commissioner also referred to the Bengali New Year as one of the ebb and flow of Bengali culture.
After that a pleasant cultural evening was organized by the local cultural association named Nritanjali. In that programme, the artists showcased the Bengali culture through Baishakhi songs and dances. Some of the guests present performed music in their local language.
In addition to the cultural programme, a variety of cakes, various vegetarian mash and traditional Bengali food were served during the New Year celebrations. The guests were happy to get acquainted with the Bengali culture and tradition through this event.