South Asia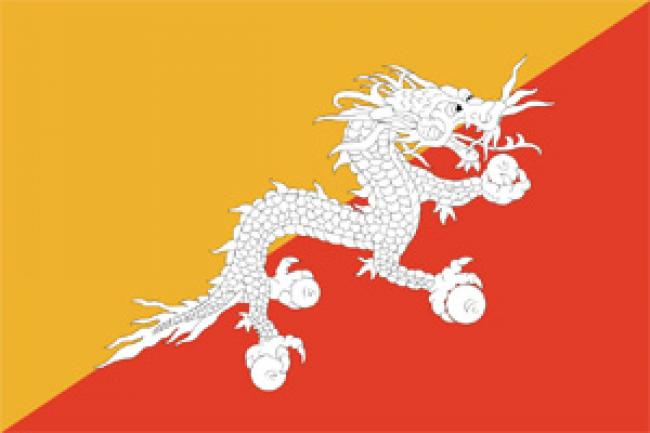 Bhutan: PDP wins election
Thimpu, July 14: Bhutan's main opposition People's Democratic Party has won majority of seats in the parliamentary elections and is all set to come to power in the Himalayan nation that shares its border with India.
The People\'s Democratic Party won 32 seats in the 47-member National Assembly in the parliamentary elections held on Saturday, Bhutan\'s Kuensel newspaper reported.
This is the second democartic election in the history of the country.
The Druk Phuensum Tshogpa (DPT), which came to power after winning the first election by a landslide in 2008, has managed to win 15 seats only.
Bhutan\'s line of kings ceded absolute power five years ago, introducing democracy to an electorate of less than 400,000 people.
The winning party needed 24 out of 47 seats to form the next government.
The elected members of parliament belonging to the PDP are expected to meet in the next few days to choose their parliamentary leader.
PDP president Tshering Tobgay is likely to be named prime minister of the new government.
PDP is likely to make a pro-Indian government in the Himalayan kingdom.
Indian Prime Minister Manmohan Singh felicitated the President of People\'s Democratic Party Tshering Tobgay on success in second democratic elections in Bhutan
"I would like to avail of this opportunity to assure you of the steadfast and unflinching support of India and its citizens for the steady steps that Bhutan is taking to further strengthen democratic processes and institutions India is a privileged partner of Bhutan and its people in their socio-economic progress and development.
"Our bilateral ties are anchored in a strong foundation of trust, mutual confidence and understanding. I wish to reiterate India\'s undiminished commitment to Bhutan in preserving these unique and special traditional ties. India is, and will remain, sensitive to Bhutan and its interests," the PM said in a statement released by the Ministry of External affairs.
"I would also like to emphasize that India-Bhutan relations, which are indeed exemplary, have been carefully nurtured and fostered over many decades with the guidance and vision of Their Majesties the Druk Gyalpos of Bhtuan and the constructive cooperation of our Governments," the statement said.
In an attempt to support the new government, Inian PM said, "Our endeavour would be to strengthen these ties further. We look forward to working with you and your colleagues to further enhance your cooperation for the benefit of the people of both our countries. I have therefore already instructed officials of my Government to prepare for the discussions on our Plan assistance to Bhutan."