South Asia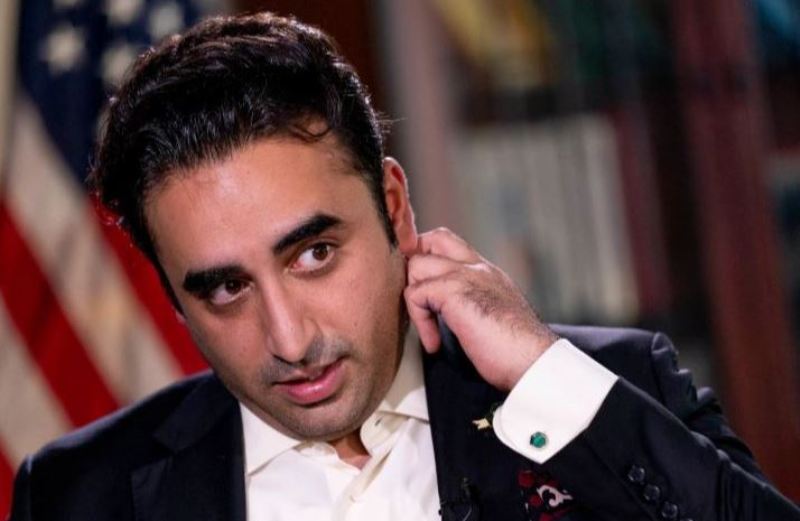 Collected
Bilawal Bhutto blames Pakistan military for 1971 defeat
Dhaka, November 2Just a week after Pakistan's former army chief General Qamar Javed Bajwa's comments that the reason for the loss of East Pakistan (Bangladesh) was not military but 'political failure', the country's current foreign minister Bilawal Bhutto-Zardari rejected his claim. The leader of the country's political party Pakistan People's Party (PPP) has claimed Pakistan's defeat in 1971 as a 'military failure'.
Bilawal Bhutto, speaking at a rally to mark the PPP's 55th founding anniversary at Karachi's Nishtar Park on Wednesday, said Pakistan's "military failure" in 1971 had brought challenges to the PPP led by his grandfather and then-president Zulfikar Ali Bhutto.
Addressing the gathering, PPP Chairman Bilawal recounted the history of his party and highlighted the achievements of its founder. Bilawal Bhutto also noted that after the defeat of Pakistan in 1971, his grandfather Zulfikar Ali Bhutto took up the challenge of uniting a 'divided Pakistan' and 'restored its lost glory'.
He said, "When Zulfikar Ali Bhutto took over the government, people were broken and demoralized. But he rebuilt the nation, restored the confidence of the people. Finally, he brought back the 90,000 soldiers who were prisoners of war due to military failure. And all this was possible because of political hope... political unity... and inclusive politics."
Last Wednesday (November 23), Pakistan's outgoing army chief General Qamar Javed Bajwa commented that political failure was responsible for the secession of East Pakistan (Bangladesh) in 1971. At a ceremony at the army headquarters in the country's eastern city of Rawalpindi, he said the secession of East Pakistan was not a military but a political failure.
He said that the number of Pakistan's fighting soldiers was not 92 thousand, but 34 thousand. The rest were from various departments of the government. These 34,000 soldiers fought against 250,000 soldiers of the Indian Army and 200,000 members of the Mukti Bahini. Despite these formidable odds our army fought bravely and made exemplary sacrifices; Which was admitted by Indian Army Chief Field Marshal Manekash.
In an hour-long speech on Wednesday, Bilawal Bhutto recalled the history of the PPP, saying his party's elected prime minister had laid down his life for the country. Even their family members were not spared and attempts were made to kill them in an attempt to undermine democracy and strengthen 'puppet leadership'.