South Asia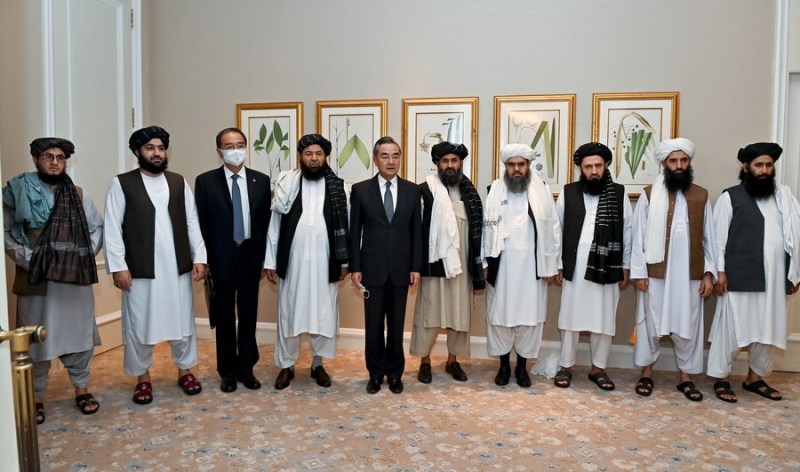 twitter.com/China2ASEAN
Chinese Foreign Minister Wang Yi meets Taliban delegation in Doha
Doha/Kabul, October 26: Chinese Foreign Minister Wang Yi met Mullah Abdul Ghani Baradar, the Taliban's acting Deputy Prime Minister, in Doha, in the latest high level contact between the two sides since the takeover of Afghanistan by the Islamist militia group.
The meeting took place on Monday evening. The spokesperson for Taliban's political office Mohammad Naeem said that in the meeting both sides discussed mutual relations, political, and economic issues.
Wang Yi is due to meet his Taliban counterpart acting Foreign Minister Amir Khan Mutaqqi today.
Ahead of the talks, Chinese Foreign Ministry spokesperson Wang Wenbin said the talks will "provide an opportunity to have an in-depth exchange of views on Afghanistan's situation and issues of joint concern".
According to Xinhua, Wang raised the issue of the "East Turkestan Islamic Movement" with the Afghan delegation, and expressed the hope that "the Afghan Taliban will make a clean break with the ETIM and other terrorist organizations, and take effective measures to resolutely crack down on them".
Wang had met Baradar in July this year, days before the Taliban took over Kabul, when Beijing had raised the issue of the ETIM. The meeting had taken place in Tianjin in China.
China has kept its embassy open in Kabul since the Taliban takeover of Kabul on August 15 this year.