South Asia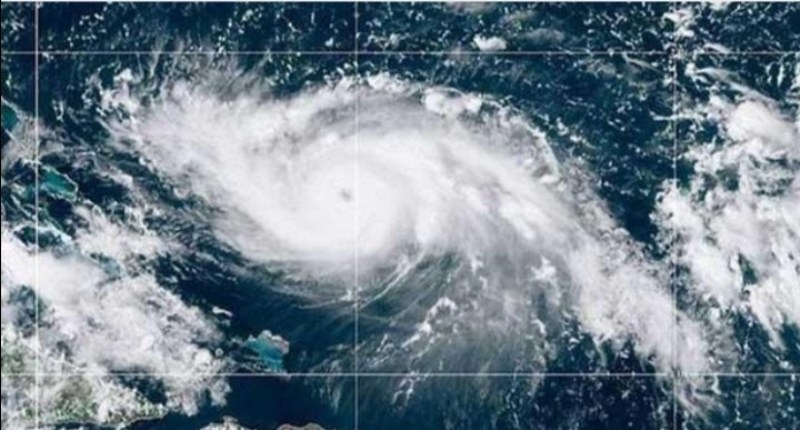 Cyclone Nivar moves towards India's Tamil Nadu
Dhaka, November 25: The deep depression in the Bay of Bengal has condensed into a cyclone, accumulating more energy and moving towards the Tamil Nadu coast of India.
The cyclone was named Nivar, according to the World Meteorological Organization's regional cyclone agency ESCAP. Iran proposed the name to ESCAP.
Cyclone Nivar may intensify and move northwest. However, meteorologists do not think that it will have any effect on Bangladesh.
Meteorologist Bazlur Rashid said the cyclone hit 1,665 km southwest of Chittagong seaport, 1,610 km southwest of Cox's Bazar seaport, 1,555 km southwest of Mongla seaport and 1,550 km southwest of Payra seaport at 6am on Tuesday. Was doing.
Although the sea was rough near the cyclone center, the seaports were not asked to show any signal as its location was far from the Bangladesh coast. However, they have been asked to monitor the situation carefully until further notice. All fishing boats and trawlers stationed in the North Bay have been asked to proceed with caution.
After the formation of light pressure in the Bay of Bengal on Sunday, it condensed into clear light pressure, then depression and then deep depression. On Tuesday it accumulated more energy and took the form of a cyclone.
According to the Indian Meteorological Office, further condensation could lead to a severe cyclone. On Wednesday, it could cross the Tamil Nadu coast via Puducherry (formerly Pondicherry).
Bangladesh meteorologists say the effects of the cyclone will be felt in India and Sri Lanka. As it is far away, there is no danger of storm or rain in Bangladesh due to the effect of cyclone.
Meanwhile, the tendency of the night temperature to decrease for a few days in a row has started to increase gradually and the feeling of freezing is also decreasing a bit.
On Tuesday, the lowest temperature in the country was 11.8 degrees Celsius in Tetulia. The highest temperature in the country was 30.2 degrees Celsius in Chittagong. The previous day, Monday, the country's minimum temperature dropped to 10.3 degrees Celsius.