South Asia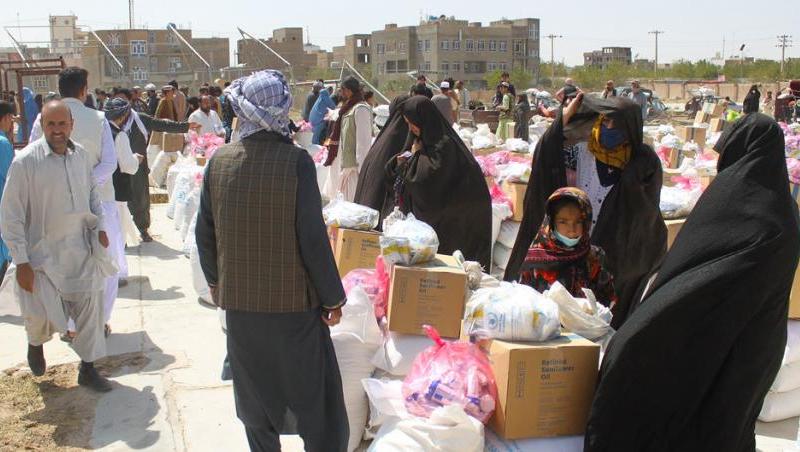 WFP
Economic crisis may provoke extremism in Afghanistan: UN
Kabul, November 25: Afghanistan, which has had a cut off in foreign aid since the Taliban seized power in the country in August, is now facing a humanitarian crisis.
Deborah Lyons, a UN diplomat in Pakistan, told the UN Security Council that the collapse of the local economy in Afghanistan could lead to an increase in drug trade, arms shipments and human trafficking.
The United Nations has warned that 2.2 million Afghans, or about half of the country's population, could face an extreme food crisis this winter.
"The real situation is exacerbating the threat of extremism," Lyons said.
"The disruption of banking services could lead to an unregulated and unsustainable financial system and would contribute to activities such as terrorism, smuggling and drug trafficking," Lyons warned.
"The disease will first infect Afghanistan, then spread to surrounding areas," she said.
The US administration has confiscated about USD 9.5 billion in assets from the country's central bank since the Taliban seized power in Afghanistan. As a result, the Taliban are unable to pay the salaries of government officials.
Meanwhile, donor groups have stopped providing aid to Afghanistan since the Taliban took power. In an open letter to the United States on Wednesday, Amir Khan Muttaqi, the Taliban's foreign minister, said the biggest challenge in Afghanistan now was economic uncertainty and the main reason was the wealth of the Afghan people confiscated by the US government. He called on the US government to release the seized assets.
Lyons then made her remarks.
Lyons also warned of the spread of IS, the local branch of the Islamic State (IS) militant group in Afghanistan. She noted that IS was gaining strength in almost all 34 provinces of Afghanistan, adding that the Taliban's efforts to deal with the militant group were limited to extrajudicial arrests and killings of suspects.