South Asia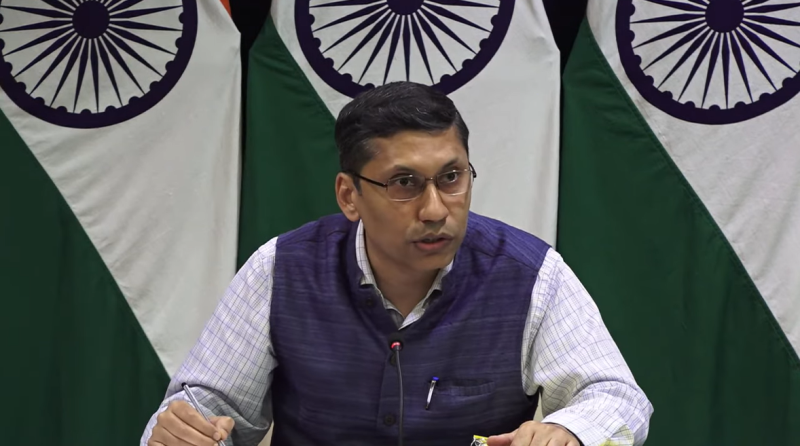 Photo: Collected
Elections will be held as the people of Bangladesh want: India
New Delhi, August 4: India has expressed hope that the vote will be held in Bangladesh as the people of the country want. Spokesperson of the Indian External Affairs Ministry Arindam Bagchi made such comment at a weekly press briefing of the ministry in New Delhi on Thursday (August 3).
He said, "New Delhi wants the elections and democratic process of Bangladesh to be determined by the people of the country. However, India expressed hope that the elections would be held in a peaceful environment." He also mentioned that what is happening in Bangladesh has an impact on India.
Arindam Bagchi said, "The vote will be held as the people of Bangladesh want. We will accept that."
"Of course, we are closely monitoring (the situation in Bangladesh) through our High Commission there (Dhaka)," he added. "We hope there will be peace and no violence. Elections will be held as per the plan."
When asked what India thinks about the current situation in Bangladesh amid the opposition's demand for a caretaker government during the elections and the 'different' views of the international community on the issue, Arindam Bagchi said, "I think a lot is happening (in Bangladesh), the whole world may be commenting on it, but India. India is I have no comment on anything including caretaker government."