South Asia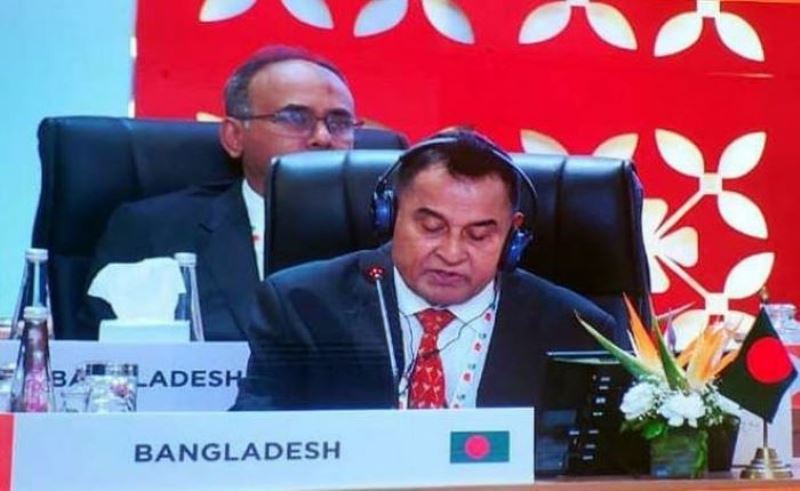 Photo: Collected
Finance Minister-led Bangladesh delegation joins G-20 Summit in India
Gandhinagar, July 18: The two-day meeting of G-20 finance ministers and central bank governors began on Monday in Gandhinagar, Gujarat, India. Bangladesh delegation led by Finance Minister AHM Mustafa Kamal participated in the conference. Bangladesh Bank Governor Abdur Rauf Talukder is in the delegation.
This information was shared in a press release of the Ministry of Finance. It is said that Bangladesh is not a member of the G-20 alliance, but India, the host country of the summit, has included nine countries from different regions of the world as 'guest countries' apart from the member countries. Representatives of these countries will participate in various meetings of the G-20 conference. Bangladesh has got the status of 'guest country' in the South Asian region.
The finance minister said that the G20 is an international economic alliance consisting of 20 industrialized countries of the world. This alliance was formed to bring together the important industrialized and developing countries of the world to discuss the key issues of the global economy. The host country India has invited Bangladesh as the only 'guest country' in South Asia.
He said, this invitation received from a neighboring and friendly country is definitely an honor for us. He mentioned that participation in the G-20 process is a unique opportunity for Bangladesh to be part of the global decision-making process.
It should be noted that Bangladesh will participate as a 'guest country' in the G-20 summit held in New Delhi from September 9 to 10. Prime Minister Sheikh Hasina has been invited to attend the Summit of Heads of State and Government.