South Asia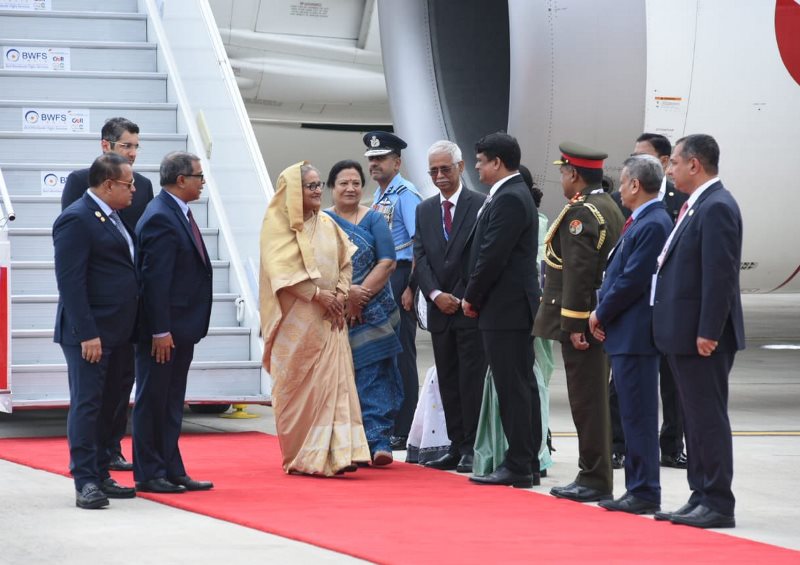 Photo: Collected
G-20: PM Hasina arrives in New Delhi, to hold bilateral meeting with Modi shortly
New Delhi, Sept 8: Prime Minister Sheikh Hasina has arrived in India's capital New Delhi to attend the G-20 Leaders' Summit.
The plane carrying the Prime Minister landed in Delhi at 12:40 pm local time (1:10 pm Bangladesh time).
Earlier, at around 11 am today, Prime Minister Sheikh Hasina left the country on a special flight to attend the 18th G20 meeting at the invitation of Indian Prime Minister Narendra Modi.
Indian Minister of State for Railways and Textiles Darshana Jardosh welcomed the Prime Minister at the airport. Prime Minister's younger sister Sheikh Rehana also went to India as her tour companion.
Prime Minister Sheikh Hasina will hold a bilateral meeting with Indian Prime Minister Narendra Modi at his official residence on Lok Kalyan Marg today (Friday) at 5:30 pm.
Three Memorandums of Understanding (MoUs) are expected to be signed before the meeting. The MoUs are 'cooperation in agricultural research', 'cultural exchange' and 'facilitation of people-to-people transactions'.
Congress leader Sonia Gandhi and her daughter Priyanka Gandhi are expected to meet Sheikh Hasina after that meeting.
The Prime Minister is expected to meet Crown Prince and Prime Minister of Saudi Arabia Mohammed bin Salman Al Saud, Argentine President Alberto Angel Fernandez, South Korean President Yoon Suk Yeol and United Arab Emirates (UAE) President Sheikh Mohammed bin Zayed Al Nahyan tomorrow.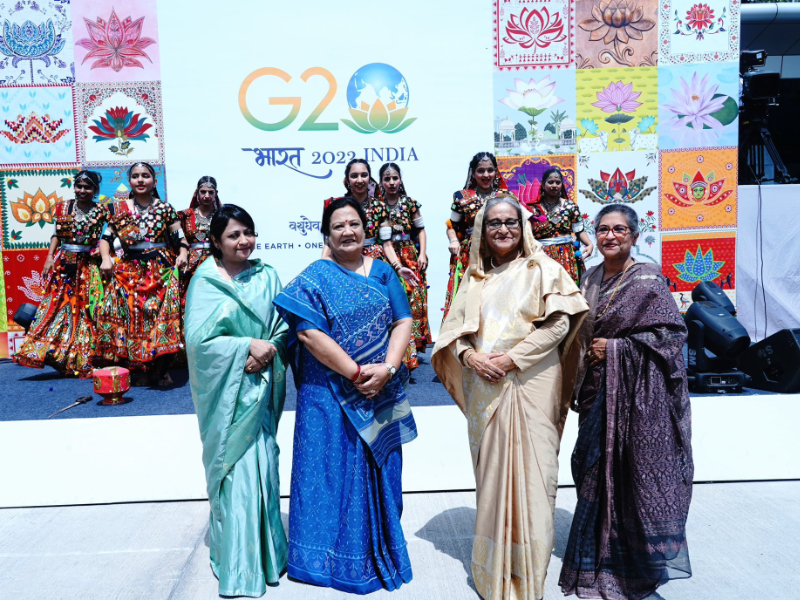 Photo: Collected
On September 10, the second and final day of the G-20 summit, the Prime Minister of Bangladesh along with leaders of other countries will pay homage at Mahatma Gandhi's mausoleum at Rajghat. She will then participate in the concluding session of the conference.
The 'G20 New Delhi Leaders' Declaration' will be adopted on the last day of the summit.
On September 10, the Prime Minister will return home on a special Biman flight.