South Asia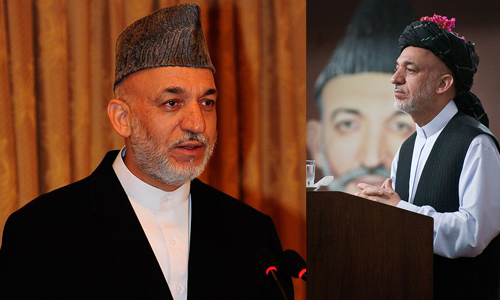 Hamid Karzai's cousin killed in suicide bombing
Kandahar, July 29 : Afghanistan President Hamid Karzai's cousin Hashmat Khalil Karzai was killed in suicide bombing in Kandahar on Tuesday.
Hashmat was welcoming guests at his residence for Eid-ul-Fitr when the blast occurred at around
10:30 am
, killing him, Pajhwok Afghan News reported.
The suicide bomber, posing as guest, set off his explosives while Hashmat was welcoming guests.
"Dawa Khan Minapal said the well-dressed attacker had entered Khalil's residence among the guests congratulating him on the occasion of Eid," Pajhwok Afghan News reported.
A doctor on duty at the Mirwais Hospital, told Pajhwok Afghan News they had been delivered the body of Hashmat and an injured person to the hospital.
Hashmat Khalil Karzai was a member of the country\'s provincial council.