South Asia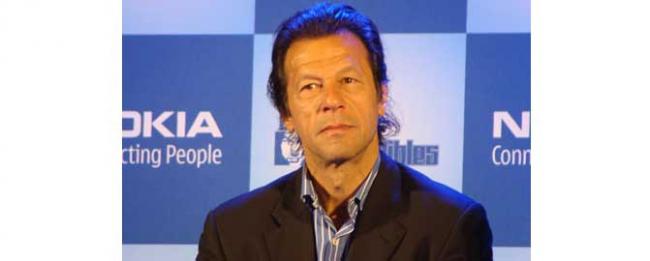 Imran Khan seriously injured at election rally
Lahore, May 7: Pakistan Tehreek-e-Insaf Party Chief Imran Khan was on Tuesday badly injured when he fell off the lifter that was carrying him up the stage to address an election rally here in Lahore.
According to media reports, Khan suffered a head injury and was immediately rushed to the Shaukat Khanum Hospital.

Imran Khan (61) fell off the lifter after losing balance from an approximate height of 14-20 feet above ground.

According to the TV footage, Khan was seen carried by his associates in a semi-conscious state to the vehicle that took him to the hospital.