South Asia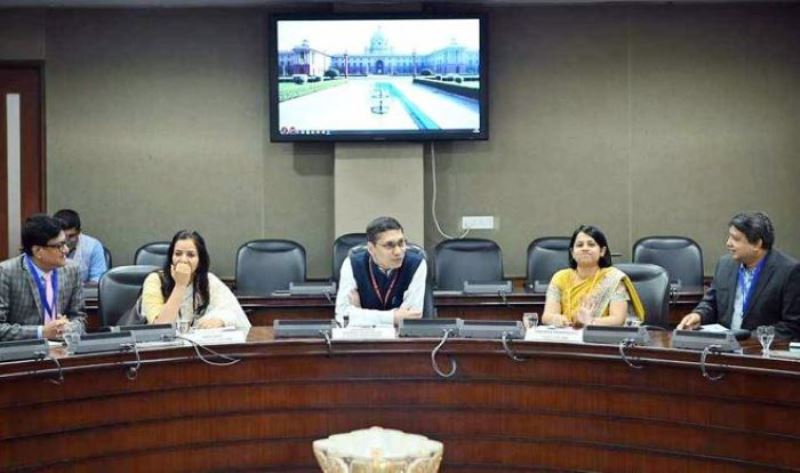 Photo: Collected
India does not support any particular party, it has ties with countries: Arindam Bagchi
New Delhi, Oct 17: India does not support any particular party. One country has relationship with another country. When there is a government, government to government relationship for the development of both countries. We respect the democracy of Bangladesh.
On Monday, October 16, the officials of the Ministry of Foreign Affairs of India exchanged views with the journalist delegation of Bangladesh visiting India. Spokesperson and additional secretary of the ministry Arindam Bagchi said these things. To a question regarding the upcoming national elections in Bangladesh and the activities of Western countries including the United States and India's role in this context, he said that the people of that country will decide about Bangladesh. We want the democratic process to continue there.
In response to another question, he said, our relationship is with Bangladesh, with the people of that country. Not with any particular party. Rejecting the spread of information that India was opposed to Bangladesh's non-membership in BRICS, Arindam Bagchi said that those who spread this information do not know the expansion process of BRICS. India wants to advance Bangladesh whenever it gets a chance. As part of that, India has specially invited Bangladesh to the G-20 summit in New Delhi.
In response to a question about the caretaker government, he said, "There is no such thing in the Constitution of India, there is no such thing in India. In this case, what is said in the constitution of Bangladesh, maybe that will happen. It is an internal matter of Bangladesh."
On the China issue, he said, India's relationship with Bangladesh should not be compared with other countries. If Bangladesh thinks it is better for them to have relations with China, then they will do it. Bangladesh is an independent country. They will follow their constitution.
Earlier, India's Joint Secretary (Bangladesh-Myanmar Division) Smita Pant said that the relationship between the two countries has been progressing to a new level in the last seven-eight years. Maybe sometimes a little slow and sometimes fast moving forward, but moving forward. India has 46 ongoing projects with Bangladesh as a development partner. There are also 64 small investments.
Smita said, stability of Bangladesh is very important for us. Example of Northeast India. Development is now taking place in other states and Bangladesh is very important there.
She also said that the Bangladeshi visa has been issued. The recent visa issue is temporary. It will become normal soon. India benefits if you travel. So this problem will be solved.