South Asia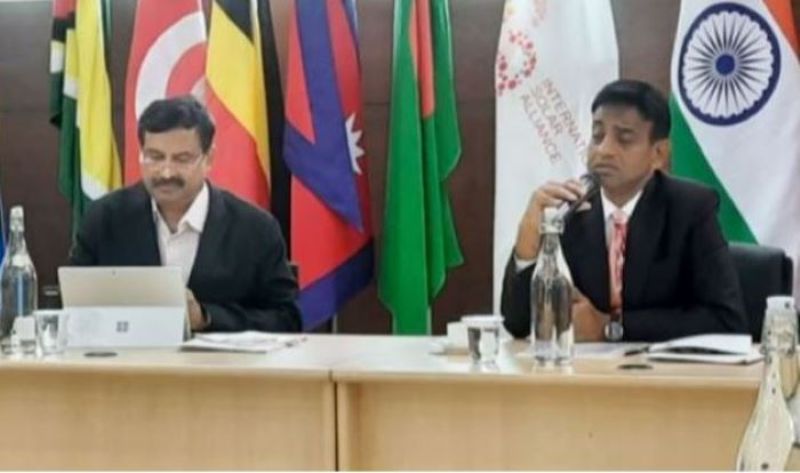 Collected
India is working to increase the use of solar energy in Bangladesh
Own correspondent, Dhaka, 19 October 2023: Director General of International Solar Alliance (ISA) said that India is working together to increase the use of solar energy in Bangladesh. Ajay Mathur. Emphasizing on accelerating investment in the field of solar energy production, he said, in this regard, we hope to build institutional capacity together, organize investment and increase the use of solar energy.
He said this in an exchange meeting with a delegation of Bangladeshi journalists visiting India at the organization's Haryana office on Tuesday. Stating that the government of Bangladesh is working together to develop a national solar energy roadmap for itself, he said that increasing the capacity of solar energy through the establishment of a Solar Technology Application Resource Center at the Bangladesh Power Management Institute is an important aspect.
Welcoming the cooperation between the International Solar Alliance and the Bangladesh government, the director general of the organization said. Ajay Mathur said Bangladesh was one of the earliest supporters of ISA after joining as a member country in 2016. We are strengthening our cooperation with the Government of Bangladesh. This support will go forward through various programs to build solar energy use and collaborative efforts to achieve long-term energy goals.
He said, solar energy is fast becoming affordable. Globally, solar energy is being prioritized as an alternative energy source. Bangladesh has made significant progress in the application of solar energy. Particularly noteworthy is the use of rooftop solar energy. Under the umbrella of this collaboration, Bangladesh is working to build a pipeline of storable solar projects and attract investment. Implementation and progress of solar projects is possible through policy and regulatory framework. This partnership is in line with the implementation plan in Bangladesh Vision-2041 and Bangladesh Perspective Plan 2021-41.
Ajay Mathur said this partnership is committed to contributing to various development goals including SDG-7 (Access to Energy) and SGD-13 (Climate Change), Paris Agreement. A steering committee has been formed to oversee the implementation of various projects identified in this regard. About innovative projects of renewable energy, he said, ISA is working to develop portable solar system, solar irrigation pump, solar paddy thresher machine, solar powered drinking water plant and solar powered flood gate control system with multiple applications. Apart from this, solarization of primary health center, solarization of Chittagong railway station and floating solar project are under consideration.