South Asia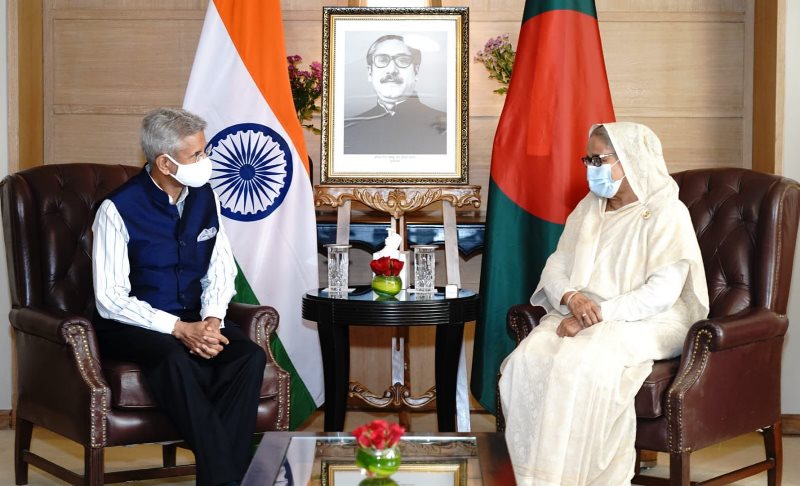 Photo: PID
India monitoring situation in Myanmar's Rakhine
Own Correspondent, New Delhi, Sept 6: New Delhi is keeping an eye on the recent unrest in Myanmar's Rakhine State. India's External Affairs Minister Dr. S. Jaishankar said this in the context of Dhaka's apprehension about whether the Rohingya repatriation process will be hindered as a result of the conflict between the government forces and the rebels in Rakhine.
Jaishankar held a meeting with visiting Prime Minister Sheikh Hasina on Monday (September 5) afternoon. In that meeting, he highlighted India's observations on the Rakhine situation.
After the meeting, Senior Foreign Secretary Masood bin Momen told reporters, quoting the Indian minister, that they told us that India is keeping an eye on the unrest there (Rakhine State).
The issue of Rohingya repatriation was discussed in the meeting, he said, the Prime Minister of Bangladesh said that the issue of recent unrest in the Rakhine state will disrupt Rohingya repatriation or not. Quoting the Prime Minister, he said, "Everyone has that fear."
Dr. S. Jaishankar posted a photo of the meeting with PM Hasina on his Twitter account and wrote, "I feel happy to meet Prime Minister Sheikh Hasina in the afternoon."
He said, "The warm and intensive communication of our leadership level is an example of close neighborly partnership between the two countries".
The Prime Minister reached New Delhi on a VVIP chartered flight of Biman Bangladesh Airlines at noon on a four-day official visit. She was given a red carpet reception there.