South Asia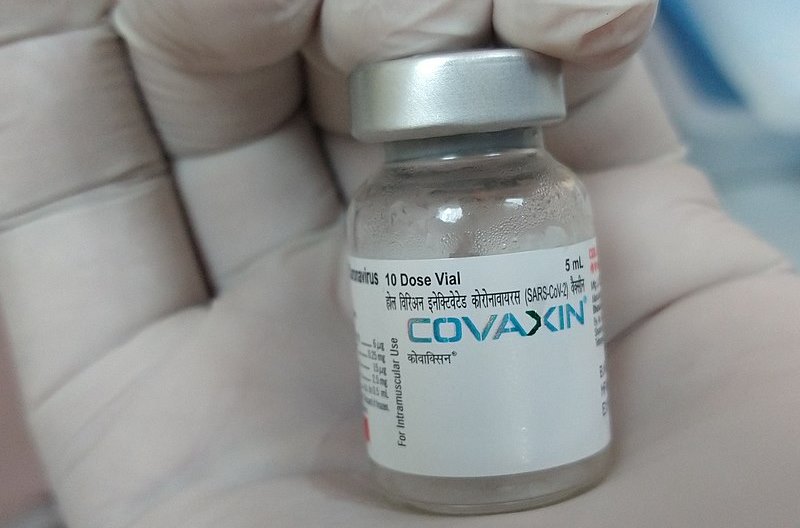 Srikanth Ramakrishnan/BESTpedia/Wikipedia
India plans Covaxin trials in Bangladesh to bolster jab profile
New Delhi, August 3: India has expressed desire to start human trial of the 'Covaxin' coronavirus jab in Bangladesh. The Narendra Modi government has already approved the necessary funds for this. An influential national daily quoted an Indian government document on Monday (August 2).
According to the document, the Indian government has secured the necessary funds for the clinical trial of Covaxin in Bangladesh. India, through its missions in various countries, has been working with local policy-making authorities to approve the use of Covaxin.
The document, as quoted by India's Hindustan Times, said: "To enhance the recognition of Covaxin abroad, especially in the neighbourhood, a proposal was mooted for its trials in Bangladesh. Towards this end, MEA (ministry of external affairs) facilitated the visit of a team of officials from Department of Biotechnology and Bharat Biotech to Dhaka to discuss the proposal with Bangladeshi officials. MEA also obtained approval for funding the clinical trials in Bangladesh. The trials can begin upon approval by Bangladeshi authorities."
"MEA, through its Missions abroad, facilitated the regulatory approval process of COVAXIN by drug regulators in various countries. We facilitated meetings of regulatory authorities of various countries with Bharat Biotech…Our Missions continue to facilitate the approval process in several other countries by reaching out to the host government at various levels and sharing various technical data as provided by Bharat Biotech. Foreign Secretary held a meeting with the leadership of Bharat Biotech and assured full support of MEA in its application process for WHO Emergency use listing (EUL) of COVAXIN," the document read, according to the Indian newspaper.
"According to people familiar with the developments in New Delhi and Dhaka, the Bangladesh Medical Research Council (BMRC) approved the trials of Covaxin in the country on July 18. BMRC chairman Syed Modasser Ali, the former health adviser to Prime Minister Sheikh Hasina, signed off on the move, the people said," the Hindustan Times report said.
"An agreement was signed last month. [It has been] approved for third phase clinical trials. The third phase is that the vaccine has already been used successfully in humans. Now the more the number of clinical trials can be increased, the more the reputation of the organization grows in the international arena. Clinical trials of the vaccine have been conducted in several countries, including India, South Africa and Brazil," BMRC chairman Syed Modasser Ali said.