South Asia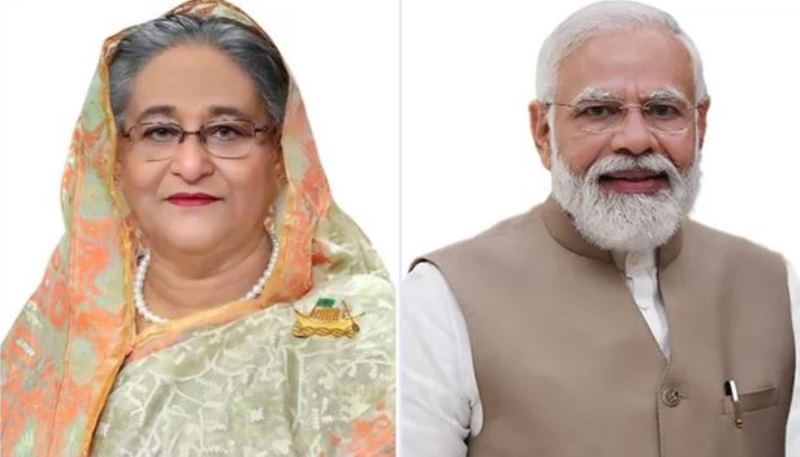 File photo/Collected
India 'tested' friend: Sheikh Hasina
Own Correspondent, Dhaka, Sept 5: Prime Minister Sheikh Hasina has praised Indian Prime Minister Narendra Modi's initiatives to rescue Bangladeshi students stranded in Eastern Europe after the Russia-Ukraine war began.
In a free-wheeling televised conversation with South Asia's leading multimedia news agency ANI, on the eve of her visit to India today, Sheikh Hasina said that while the pandemic was spreading rapidly, the Covid-19 vaccines were being provided to neighbouring countries under India's Prime Minister's Vaccine Partnership Programme. She appreciated the attitude of the Modi government in this regard. She emphasized close cooperation between the two neighbours.
There may be differences of opinion, but these should be resolved through negotiation. In several cases, India and Bangladesh have done so, she said.
She, however, singled out two areas for special praise, where the Indian government's assistance has helped Bangladeshi citizens. One of these was the evacuation of Bangladeshi students who, like many Indians, were stranded in Ukraine and its neighbouring countries after the conflict broke out.
"I really want to thank the Prime Minister that during this war between Russia and Ukraine, many of our students were stuck there and they came to Poland to seek refuge. But when you take away your students, Indian students, bring them too. Our students have returned home. So by doing this you are really clearly showing a friendly attitude. I thank the Prime Minister of India for this initiative."
Responding to a question about the vaccine partnership programme of the Indian government, Sheikh Hasina said it was a very "prudent" initiative taken by Prime Minister Modi.
She said, "I really thank Prime Minister Modi for this initiative and in this way he has contributed vaccines not only to Bangladesh but also to some other South Asian countries and it is really very helpful. Apart from this, we have also bought vaccines with our own money and many other countries have also contributed."
Sheikh Hasina also gave details about her country's vaccination programme. Bangladesh has administered the Covid-19 vaccine to 90 percent of its population.