South Asia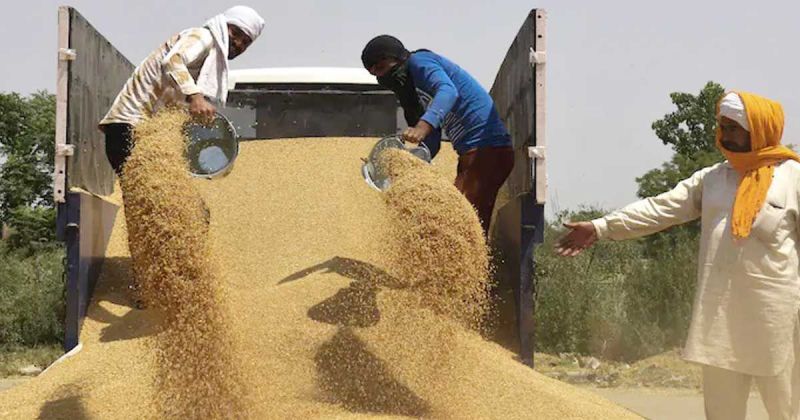 File photo
India receives request to export 15 lakh tonnes of wheat
Own Correspondent, Dhaka, June 1: Countries are trying to increase foodgrain imports from India to ease the crisis caused due to the Russia-Ukraine war. In this situation, a few days ago, when the South Asian country suddenly banned the export of wheat, the buyers were in great danger. However, at the request of the government, New Delhi has opened the way for wheat exports to some countries. With that opportunity, several countries in the world have recently offered to buy more than 1.5 million tonnes of wheat from India. The biggest buyer among them is Bangladesh.
This information was given in a report of a news agency on Monday (May 30).
According to the report, the biggest request to buy wheat came from Bangladesh, which is a regular buyer of Indian wheat. The head of the Indian branch of a global business organization said that Indian wheat is at least 30 percent cheaper for Bangladesh than other sources. It takes about a week for Indian cargo to reach the country.
Bangladesh recently called for a tender for wheat imports. But it was later cancelled due to high prices.
According to the news agency, Bangladesh has imported a record 4 million tonnes of wheat from India till March this year. In the last financial year, the amount was only 12 lakh tonnes.
Earlier, on May 13, India banned wheat exports citing price controls in the domestic market. However, neighbouring and some countries at risk of food crisis have been exempted from the ban. Apart from this, New Delhi also has the opportunity to export wheat at the request of the governments of other countries.
India's ban had threatened to destabilize the wheat market in Bangladesh. However, in a press release, the Indian High Commission in Dhaka confirmed that India's wheat exports to Bangladesh as a neighboring country are not being stopped.
Although India is the world's second largest wheat producer, its share in global exports is only one percent. Bangladesh is the largest buyer of Indian wheat in both quantity and price.
In the fiscal year 2020-21, 54 percent of India's total wheat exports came to Bangladesh.