South Asia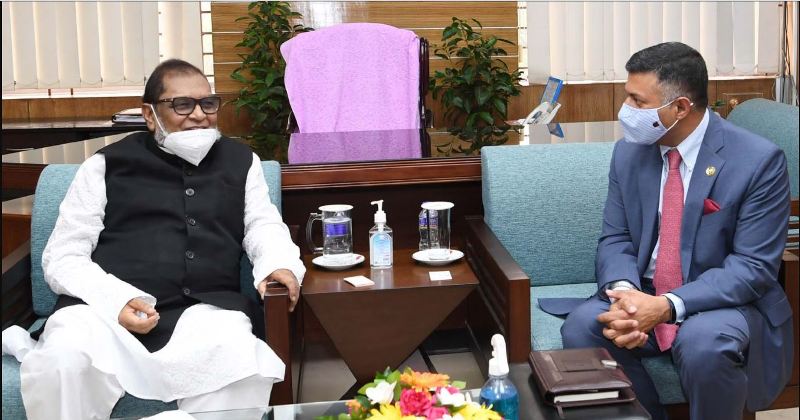 PID
India requests Bangladesh to reduce charges for inbound flights
Dhaka, 15 October 2020: India has requested Bangladesh to reduce the general charges of inbound flights.
The newly appointed Indian High Commissioner to Bangladesh Vikram Kumar Doraiswamy made the request after meeting State Minister for Civil Aviation and Tourism Md. Mahbub Ali.
The meeting was held at the minister's office on Thursday (October 15).
Mentioning that Indian airlines have been affected due to the Covid-19 pandemic, the High Commissioner requested to reduce all the general charges of Indian airlines using Bangladeshi airports.
He also proposed to launch Agartala-Dhaka-Agartala flight and work on digitization in all airports of Bangladesh.
During the meeting, the High Commissioner said that the relations between Bangladesh and India are based on a strong foundation. The relationship is getting stronger day by day. Strong relations will play a role in the welfare of the people of the two countries. Through air bubble management, the resumption of air services closed due to corona will further enhance the people-to-people contacts between the two countries.
State Minister in the meeting. Mahbub Ali said the communication system between the two countries would be re-established through air bubble management. This will make the travel of the people of the two countries easier and more comfortable.
He said the friendship between Bangladesh and India is long-standing. "Bangladesh always remembers with gratitude the contribution of Indian people in the war of liberation. The government led by Prime Minister Sheikh Hasina is working to further develop relations between the people of the two friendly states."