South Asia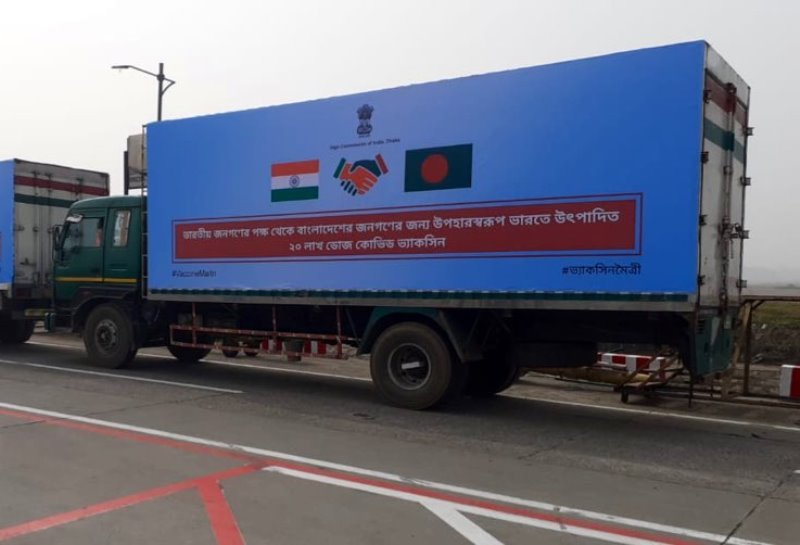 Collected
India resumes coronavirus vaccine supply to Bangladesh
New Delhi, November 27: After vaccinating more than 100 million people in the country, India has resumed its supply of the Covid-19 vaccine to Bangladesh, Myanmar, Nepal and Iran, after a gap of eight months.
In the meantime, the supply of vaccines abroad had to be cut off to cope with the second wave of coronavirus in India. As a result, despite the vaccine crisis in Bangladesh, the Sheikh Hasina government was able to handle the situation. However, now that exports from India have resumed, the crisis is expected to end.
Indian Prime Minister Narendra Modi had announced resumption in vaccine export a few months ago. Following that announcement, India sent Oxford-AstraZeneca vaccine (Covishield) manufactured at Pune's Serum Institute to Bangladesh.
The arrival of vaccine from India will bolster Bangladesh's vaccination drive. So far, around 1.6 million people have tested positive for the disease, while nearly 28,000 people have died.
In January 2021, India announced a 'vaccine alliance' in which vaccines made in that country would be supplied to developing countries. In addition to these four countries, the vaccine was sent to Bhutan, Maldives, Mauritius, Sri Lanka, Brazil, Morocco, South Africa, Afghanistan, Mexico, Congo and Nigeria.
On November 25, 237 people tested positive for the virus, while 9 people died.