South Asia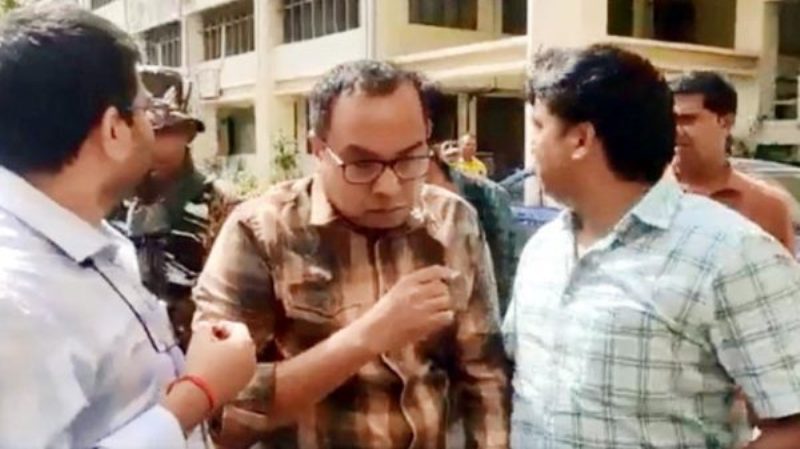 Photo: Collected
India's ED to hand over PK Halder to Bangladesh
Own Correspondent, Kolkata, May 16: Prashant Kumar Halder (PK Halder), the main and fugitive accused in NRB Global Bank's sensational multi-billion money embezzlement case, will be handed over to Bangladesh. Officials from the Enforcement Directorate (ED), the investigating agency of India's central finance ministry, have hinted at this. The news was published in the Indian media.
They said PK Halder will be handed over to the Bangladeshi authorities under the 2016 extradition agreement signed between the two countries. An ED official said, "We will take Halder to court on Sunday. But he will be taken to Bangladesh later."
After being arrested from Ashoknagar in North 24 Parganas of West Bengal on Saturday, PK Halder, the mastermind of the embezzlement case, was produced in an Indian court. The court judges later remanded him to ED custody till Tuesday.
PK Halder is a former managing director of NRB Global Bank and Reliance Finance Limited. In addition to these two organizations, he was thought to have fled to Canada after the Anti-Corruption Commission (ACC) launched an investigation into the embezzlement of thousands of crores of rupees from several other organizations.
On Friday, the ED raided at least nine locations in Kolkata and North 24 Parganas. At that time, PK Halder's personal lawyer Sukumar Mridha's illegal property was searched in various places including two houses at Ashoknagar in North 24 Parganas and Polerhat in South 24 Parganas. The officers conducted the search operation in different groups.
Later on Saturday, the country's law enforcement forces started another operation in search of PK Halder's properties. In that raid, PK Halder along with five accomplices were arrested from a house in Ashoknagar in North 24 Parganas. Apart from West Bengal, locations in Mumbai and Delhi were also raided by the investigating agency of the Union Finance Ministry.
According to the ED, with the help of personal lawyer Sukumar Mridha, PK Halder has amassed huge wealth in several states of India, including West Bengal. ED has found that he has amassed huge wealth including multiple elite houses in India through smuggling money from Bangladesh.