South Asia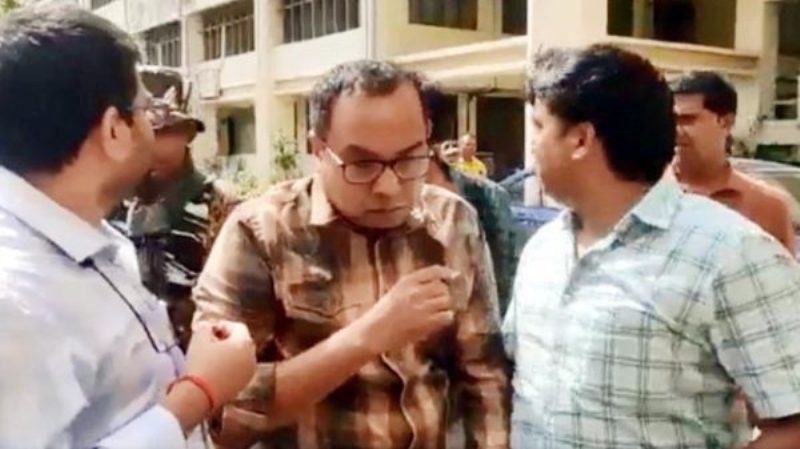 File photo
India's ED to quiz PK Halder's 'girl friend' Sharmi
Own Correspondent, Kolkata, May 18: India's Central economic intelligence agency Enforcement Directorate (ED) is keeping an eye on Sharmi Halder alias Amana Sultana, the 'girl friend' of Prashant Kumar (PK) Halder, the main accused in the embezzlement case worth more than Tk 10,000 crore in Bangladesh. ED detectives will keep her in judicial custody and interrogate her separately.
After a four-day remand on Tuesday, the ED remanded Prashant Kumar Halder, his brother Pritish Halder, Pranab Halder, Bangladeshi resident Swapan Maitra, Uttam Maitra and Imam Hossain for another 10 days for further investigation. The judge remanded Sharmi alias Amana in jail custody for 10 days.
Investigators produced the accused in the court of Judge Masud Hossain Khan in the special court of ED No. 1 of the Bankshal Court in Kolkata on the same day. During the hearing of the case, lawyer Sheikh Ali Haider and Somnath Ghosh applied for bail on behalf of the accused. ED's lawyer Arijit Chakraborty opposed the bail appeal.
"There are allegations of massive financial corruption against them. Its net is also wide in the neighbouring country (Bangladesh). If they are released now, it will affect the investigation," he said.
ED's lawyer appealed to the court for another 10-day ED-remand of PK Halder and his associates in the interest of investigation. The judge granted the application and sent Prashant Kumar Halder, his brother Pritish Halder, Pranab Halder, and Bangladeshi restidents, Swapan Maitra and Uttam Maitra, to 10-day ED custody and Amana Sultana to judicial custody for ten days.
The judge has allowed ED investigators to interrogate Amana for the interest of investigation while she is in jail custody.
The ED special court also directed the chief health officer of Bidhannagar to conduct a health check-up of the accused every 48 hours.
According to sources, after interrogating PK Halder and his associates, the detectives got the names of several influential Indian people's representatives, land brokers and bank officials. The transactions of the concerned banks may also be examined in the interest of investigation.