South Asia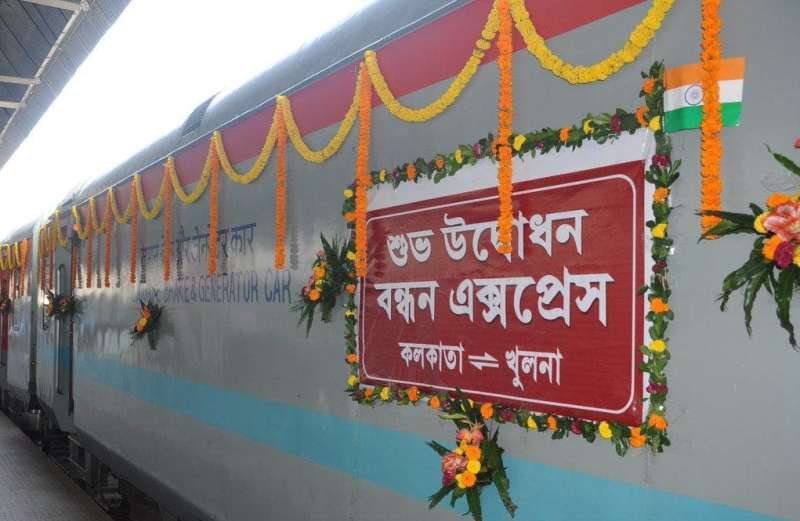 Sujoncristi/Wikipedia
India wants to launch passenger trains from March 26
Dhaka, March 16: India has sent a letter to Bangladesh Railway to start passenger trains from March 26. However, Bangladesh Railway has not yet decided whether it will carry passengers by train from that date. Shariful Alam, senior information officer at the railway ministry, told reporters at 12 noon on Wednesday (March 16).
He said that India has recently written a letter to launch Indian passenger train with Bangladesh from March 26. However, it has not been decided yet whether the passenger train will run or not. The Railways has a meeting on this issue next Sunday (March 20). The decision will be taken at that meeting.
India-Bangladesh train service was stopped in March 2020 due to corona lockdown. Later, even though the freight transport was started, the passenger transport remained closed. When the corona's influence began to wane, passenger transport began by road and air. However, rail links between the two countries are still closed.
There are three trains running between India and Bangladesh. Maitri Express on Dhaka-Kolkata route, Bondhan Express on Khulna-Kolkata route and Mitali Express on Dhaka-Jalpaiguri route. Thousands of passengers on the three routes were stranded as the train was still closed.