South Asia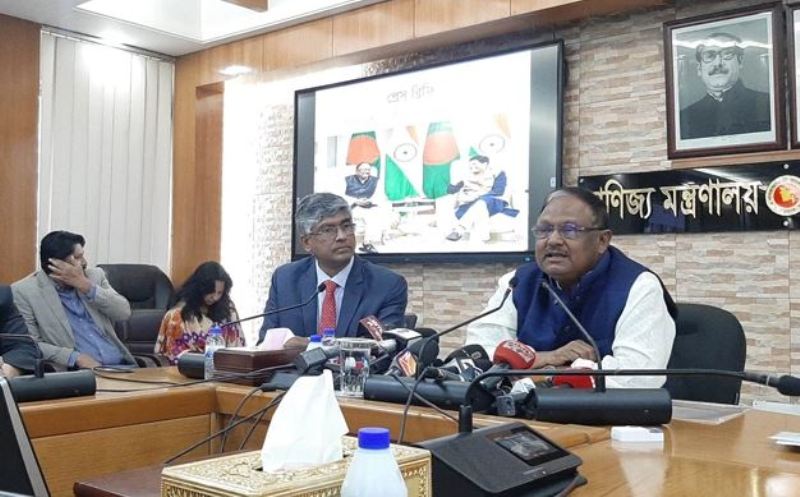 Collected
India wants to trade in Rupee with Bangladesh
Dhaka, December 28: India has proposed to use Indian rupee instead of dollar as medium of exchange in trade with Bangladesh. But Bangladesh wants to look into the matter further without taking any decision now. Commerce Minister Tipu Munshi gave this information at a press conference held in the Secretariat of the Ministry of Commerce on Tuesday (December 27).
On December 22-23, the Bangladesh-India trade ministerial level meeting was held in New Delhi, the capital of India. Commerce Minister Tipu Munshi led for Bangladesh. India's Commerce Minister Piyush Goyal led the way. Various issues of bilateral trade and mutual cooperation between the two countries were discussed in the meeting.
Regarding that meeting, Tipu Munshi said, the currency issue was discussed in the meeting. India has proposed to use the Indian rupee instead of the dollar as a medium of exchange for trade between the two countries. We could not say anything for sure about this. Because in this case, the Ministry of Finance, Bangladesh Bank, etc. will need advice. He said, we have said that there can be a discussion (on the currency). They started it (using rupees) with Russia and Iran. There is also a matter of calculating whether I can do it or not. Border haats were also discussed. We are satisfied with the discussion on all matters.
The Minister of Commerce said, I mentioned the quantity in the quota that I talked about in the import of goods. They (India) said the quantity and we (Bangladesh) said to guess, in that case they asked to determine the exact quantity of product required. We wanted a little more. They said the record of past 7-8 years does not say that you (Bangladesh) need so much. If they are not taken after keeping them for Bangladesh, they will be lost. That's why both parties asked to discuss and fix it.
Stating that India has no objection to issuing long-term visas for businessmen, the minister said, they (India) said that one to one and a half months should be waited. After Corona there is a lot of pressure for medical visa. They are having trouble paying that. They are saying that their (visa) pressure will be reduced by the end of January. Then they will arrange regular visa, tourist visa, multiple visa, businessmen's visa.