South Asia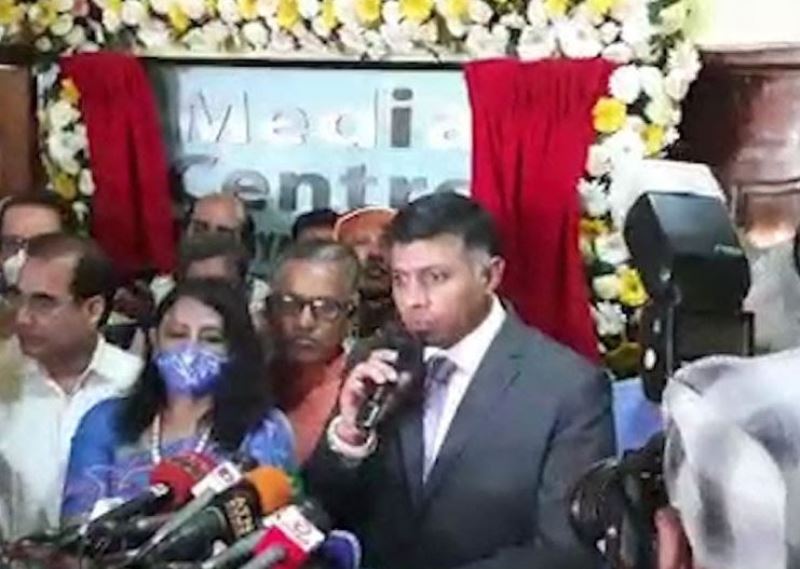 Collected
India will celebrate golden jubilee of Bangladesh's independence: Vikram Kumar Doraiswami
Dhaka, March 1: Indian High Commissioner to Bangladesh Vikram Kumar Doraiswami has said that the country will also celebrate the golden jubilee of Bangladesh's independence. Doraiswami said that the two countries will celebrate the event together.
He said this while inaugurating the media center of the National Press Club at 11:30 am on Monday (March 1).
Vikram Kumar Doraiswamy said relations between India and Bangladesh have been established since 1971. Bangladesh is an important partner of India in various fields. The relationship that took place in 1971 still exists. Relations between the two countries will be better in the future.
"The National Press Club is playing a role in the professional work of journalists. Not only journalists but also poets, writers and filmmakers are here. We are happy to be part of the development work of the Press Club's media center. India will play a greater role in the future," he said.
Speaking at the inaugural function, Farida Yasmin, President of the National Press Club, said, "Our relationship with India dates back to the war of liberation. It is at its best now. The government has a government-to-government relationship. Cooperation needs to be enhanced. "
Elias Khan, general secretary of the National Press Club, and members of the club including joint secretaries Mainul Alam and Ashraf Ali and treasurer Shahed Chowdhury were also present at the occasion.